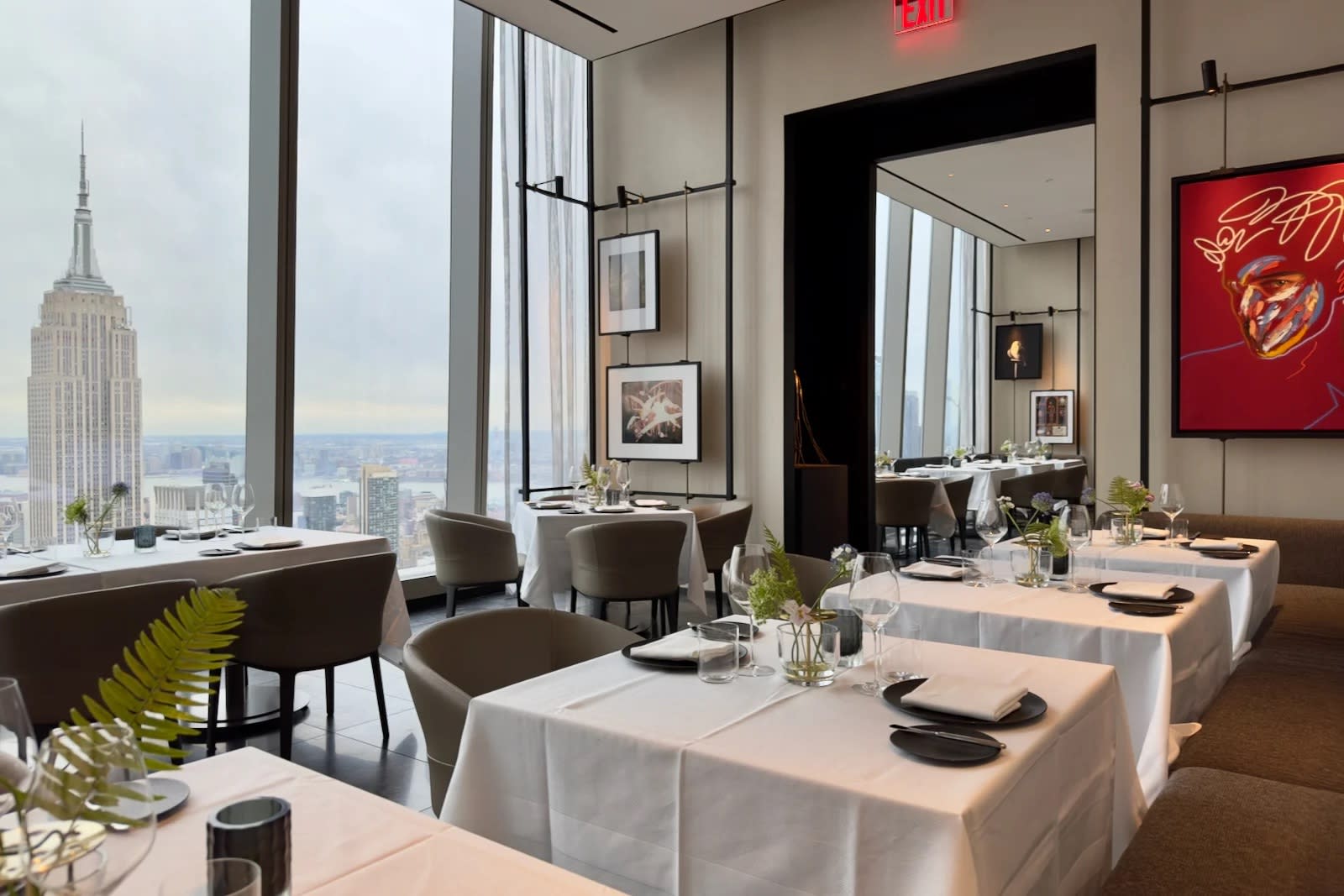 Image Credit: ZACH GRIFF/THE POINTS GUY
Living in Downtown NYC most of my life, I didn't think I'd ever say this…. Midtown East is having a Hot moment with so many good eateries and architecture to appreciate. Perched above Grand Central Terminal on the 55th floor of one of the city's newest skyscrapers sits Centurion, Amex's new Black Card lounge.
No matter where you turn in this space, you feel like you're in the center of the world. Exit the elevator and walk straight for an up-close view of the Chrysler Building. Turn the other direction, and you've got the Empire State Building and One World Trade Center in the distance.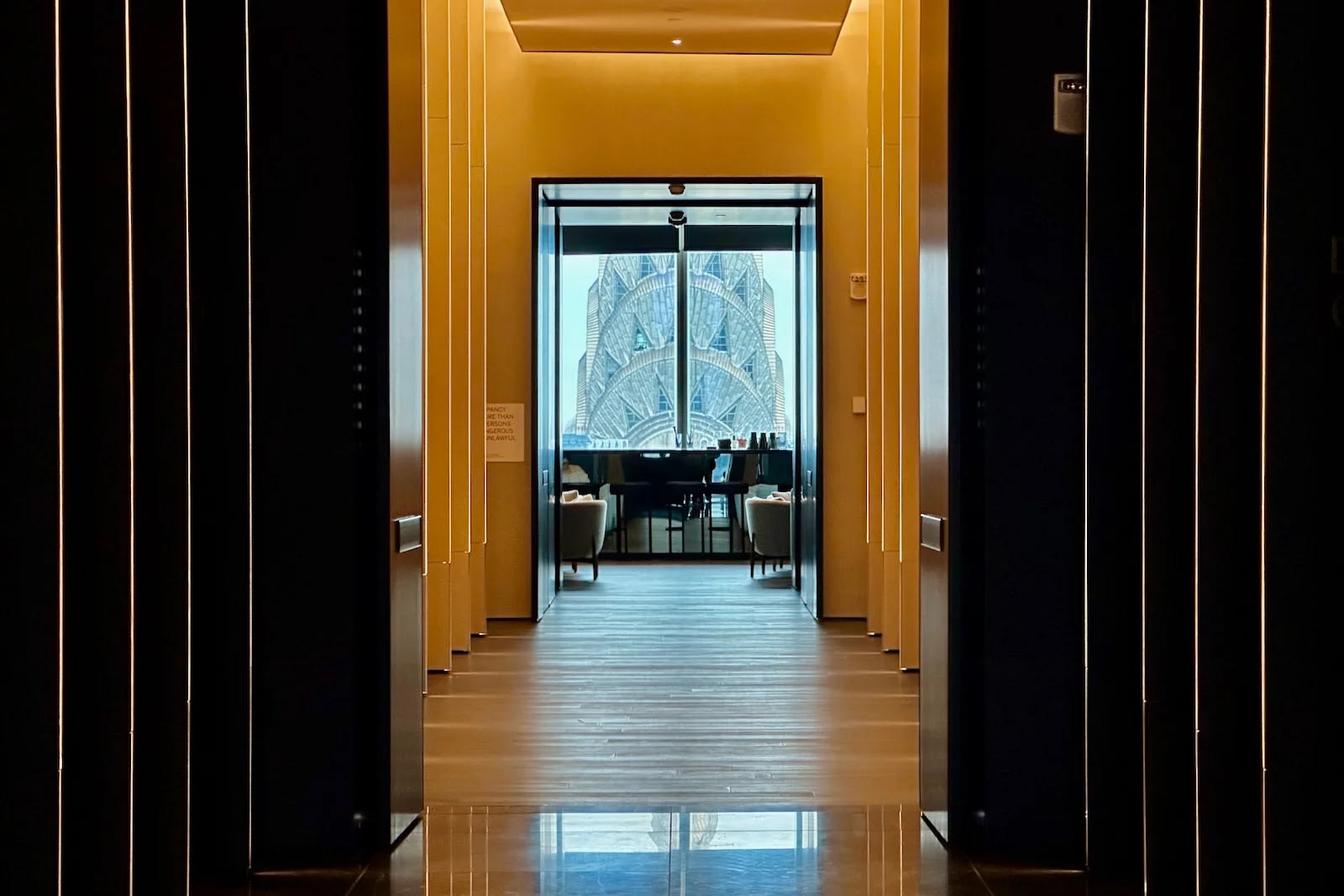 Image Credit: ZACH GRIFF/THE POINTS GUY
Amex is taking a stab at the membership clubs with Centurion. The club is 11,500 square feet and designed for (but not limited to) its top card holders. The space features three distinct dining areas, The Gallery: fine dining with dishes selected by Daniel Boulud, The Studio: casual dining, light fare, and The Studio Bar: bites and cocktails.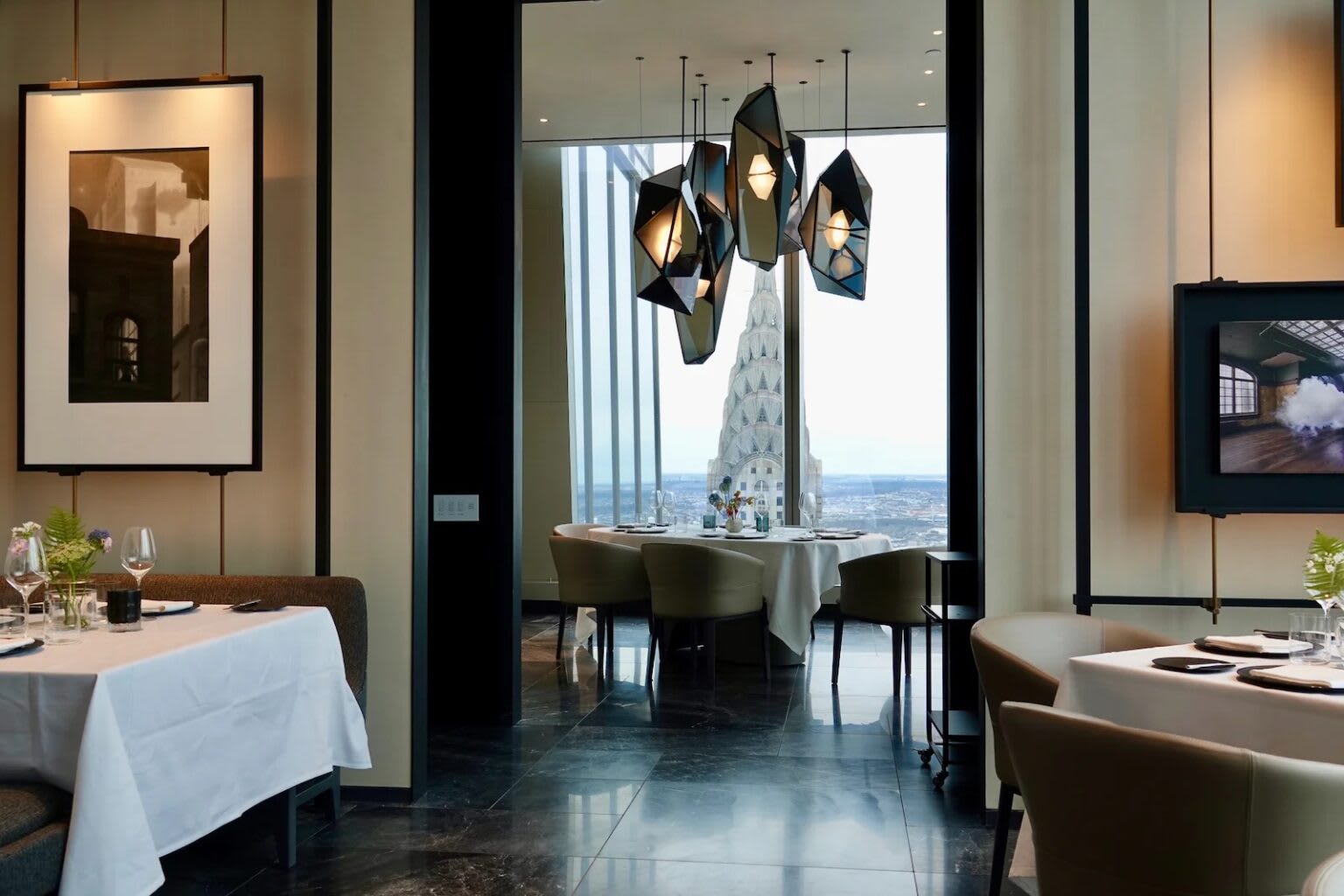 Image Credit: ZACH GRIFF/THE POINTS GUY
n the 91st through 93rd floors of that building and the views are truly stunning.
What we loved… it s Yabu Pushelberg-designed space. The initial space has a Chrysler bar because of the view and a large dining room for three-course sit-down meals overlooking the Empire State Building. And be prepared… to not have an itemized bill.
Reservations available via Resy.
TAGS: #FOOD, DANIEL BOULUD, FOODIE, FOODIE NEW YORK, FOODIE NYC, FOODIES, FRENCH CUISINE, FRENCH RESTAURANTS, LUXURY DINING, LUXURY LIVING, NEW RESTAURANT, NEW RESTAURANTS, NEW RESTAURANTS IN NEW YORK, NEW YORK, NEW YORK CITY FOODIE, NEW YORK FOOD, NEW YORK LIFE, NEW YORK LIFESTYLE, NEW YORK'S BEST FOOD, RESTAURANT LIFE, RESTAURANTS. CLAUDIA SAEZ-FROMM
SHARE THIS STORY