Run, don't walk, to the Brooklyn Museum where Brian Donnelly's KAWS: WHAT PARTY exhibit is on display until September 5th, 2021.

​​​​​​​I was so excited to experience a little bit of art and culture with my daughter Sofia on her day off of school. She is a talented little artist and I knew that seeing the KAWS exhibit would be a fitting dose of inspiration for her.

My personal favorite out of the whole exhibit was the Michelin Man mutation. KAWS sometimes depicts characters abstracted from our American cartoons such as "Kimpsons" for The Simpsons and "Kawsbob" for Spongebob Squarepants lending a kind of universality to his his popular "Companions." And while I am a huge fan of all his work, I do have to say I thoroughly enjoyed some of his earlier art over the more commercialized works.
​​​​​​​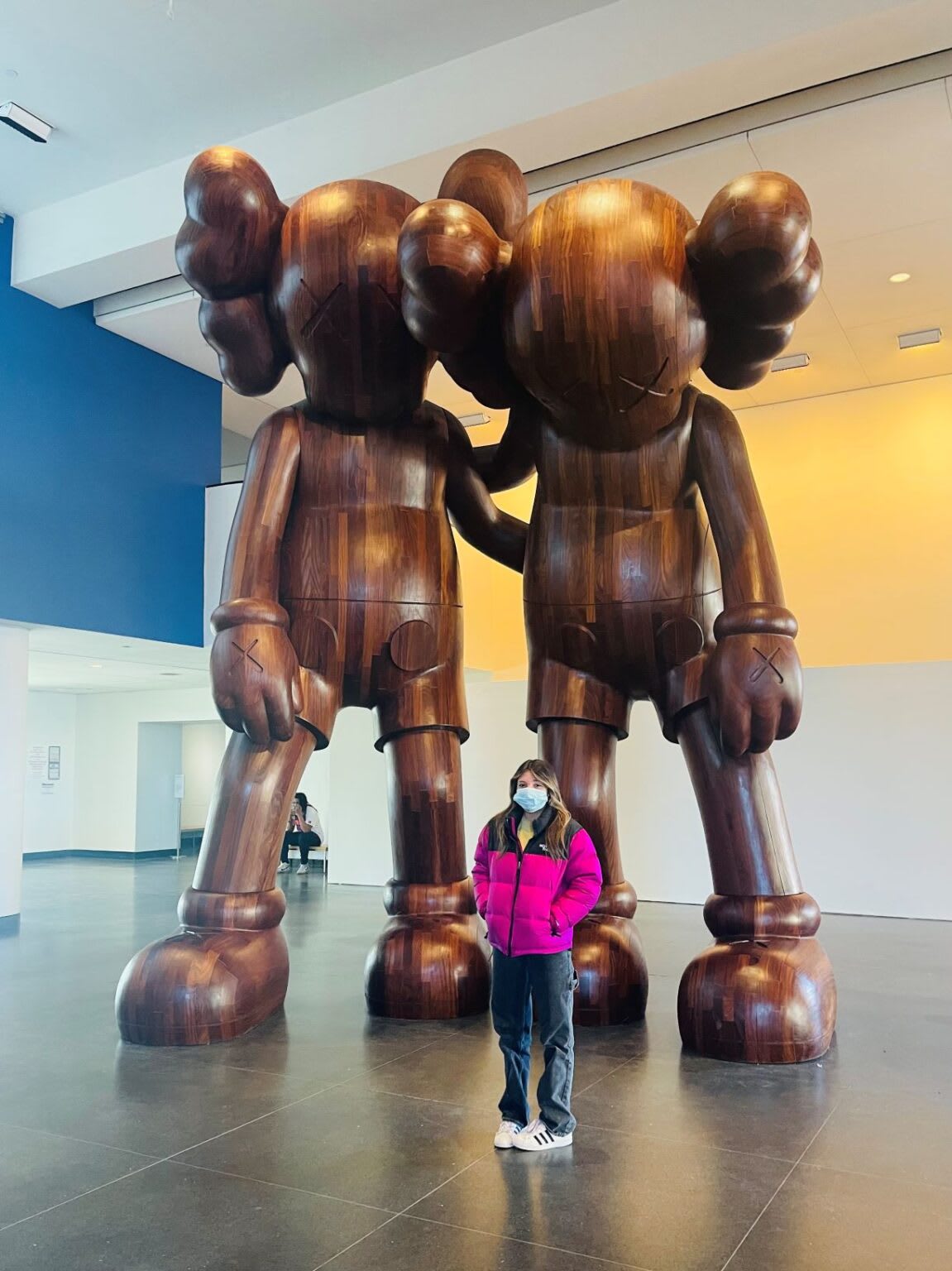 Now, "who is KAWS?", some of you may be asking. His real name is Brian Donnelly and his career started with graffiti in Jersey City, NJ during the 1990s. He was also an animator by day and known to "subvertise" advertisements, in the sense that he would manipulate them to have more social and/or political leanings. Currently, he's known for his popular "Companion" figures that subtly resemble Mickey Mouse yet they have X's over their eyes and hands.

While KAWS' work continues to gain momentum in the art and social scenes, he's about to get even larger. His "What Party" sculpture, the red Companion behind Sofia and I below, will be installed in Rockefeller Center Plaza this summer 2021 to what's sure to be much fanfare. New York is truly coming back and I'm sure we can't wait to echo the display's ethos and be able to safely ask "what party?"
​​​​​​​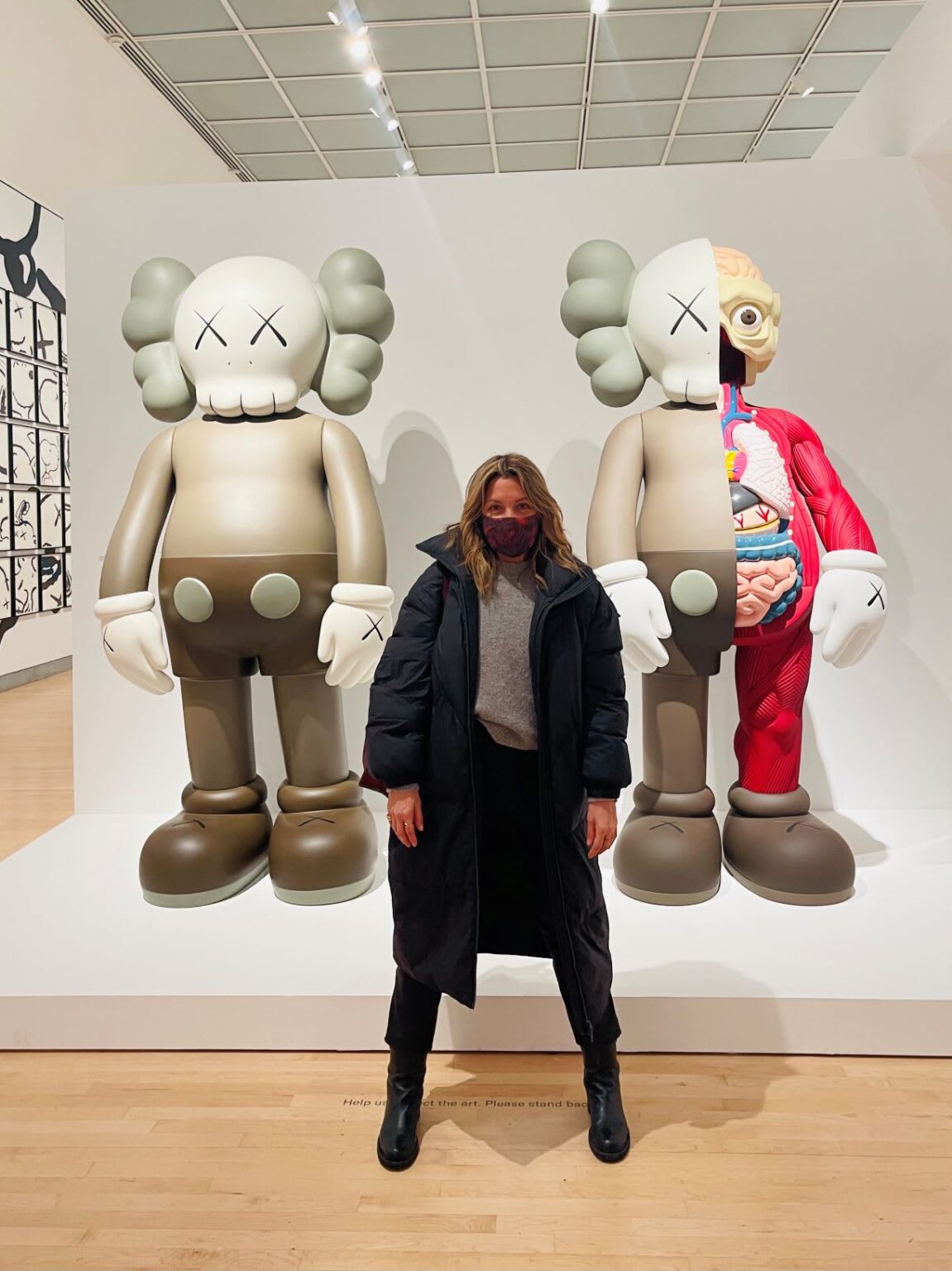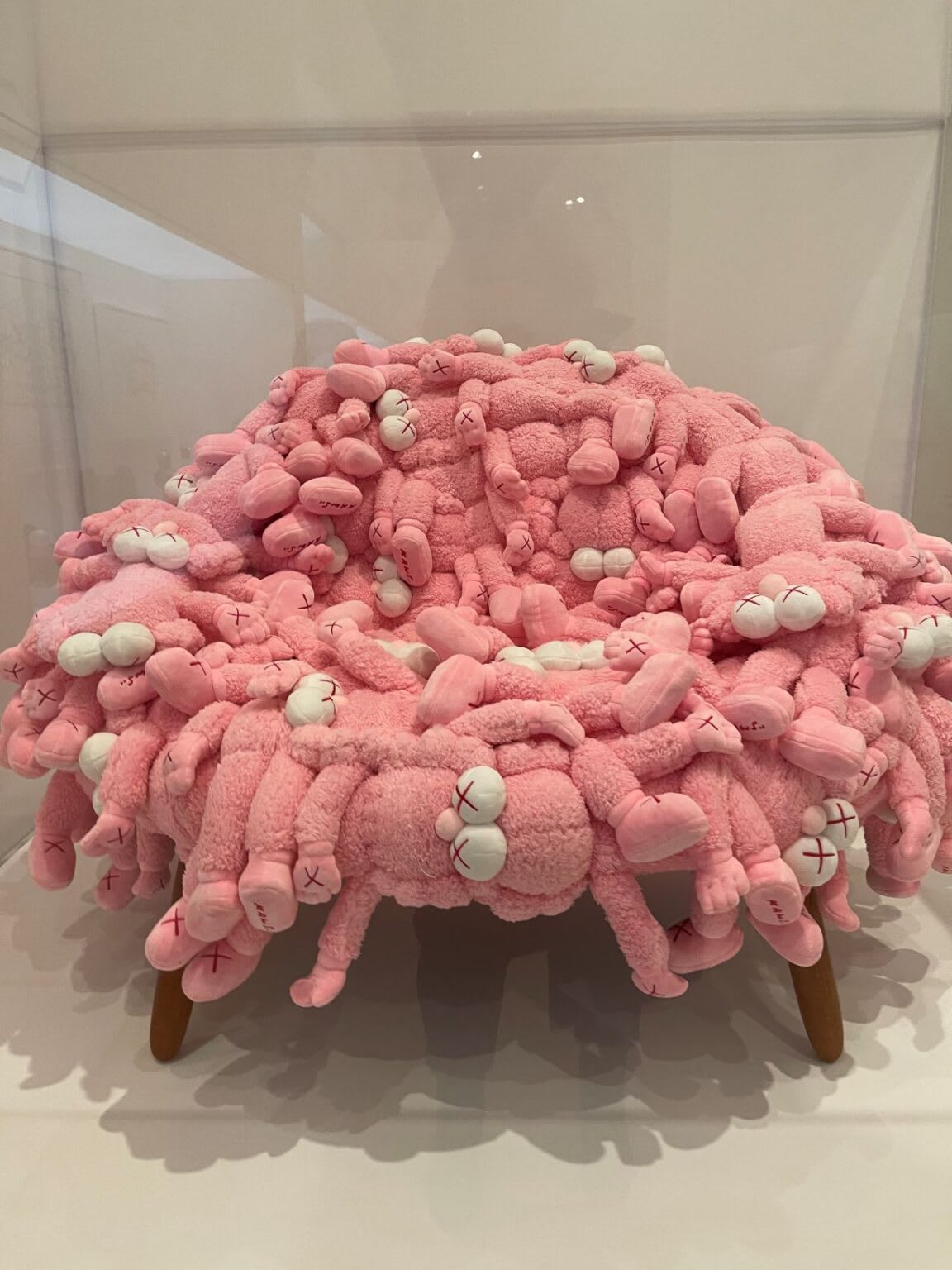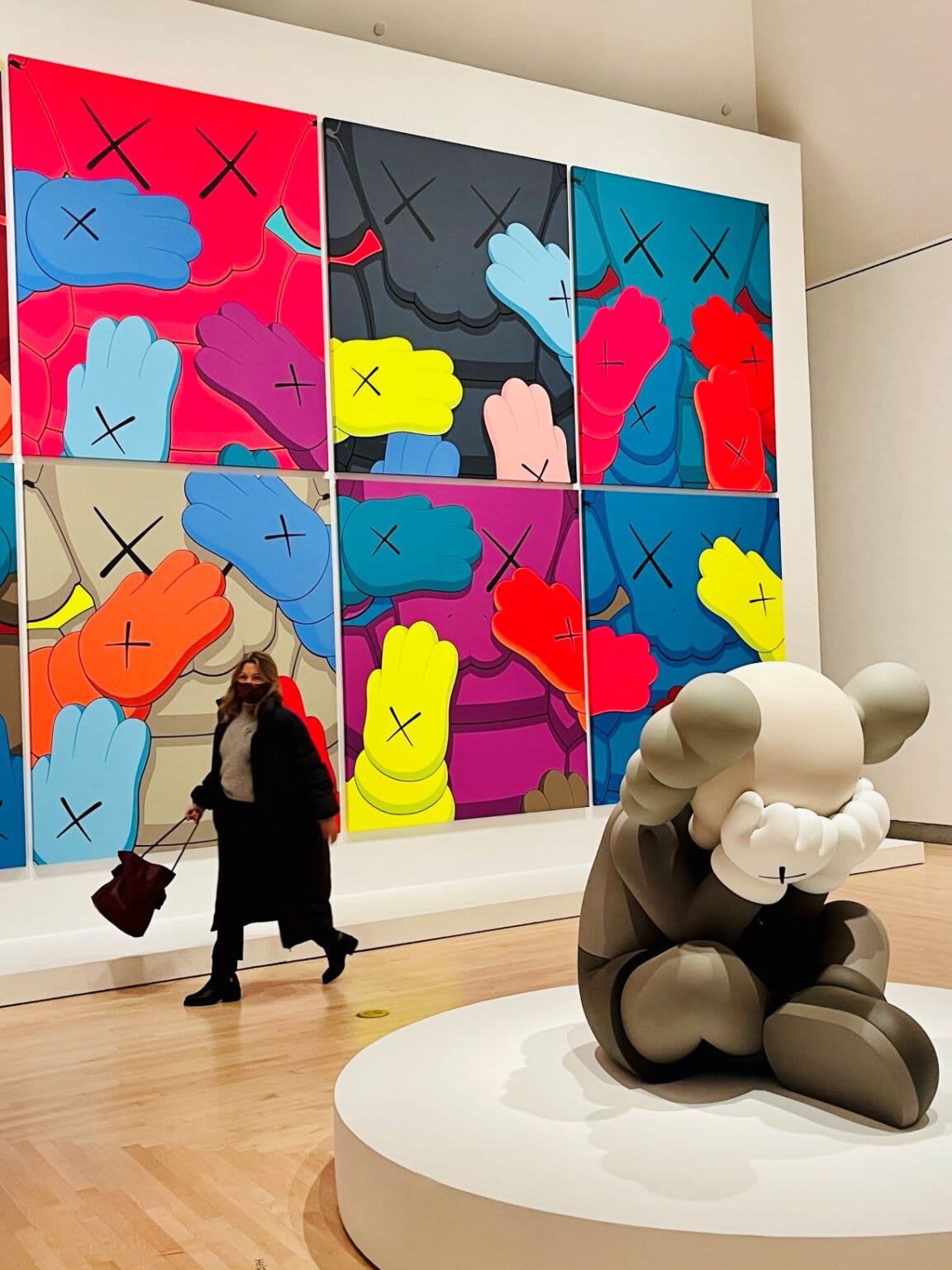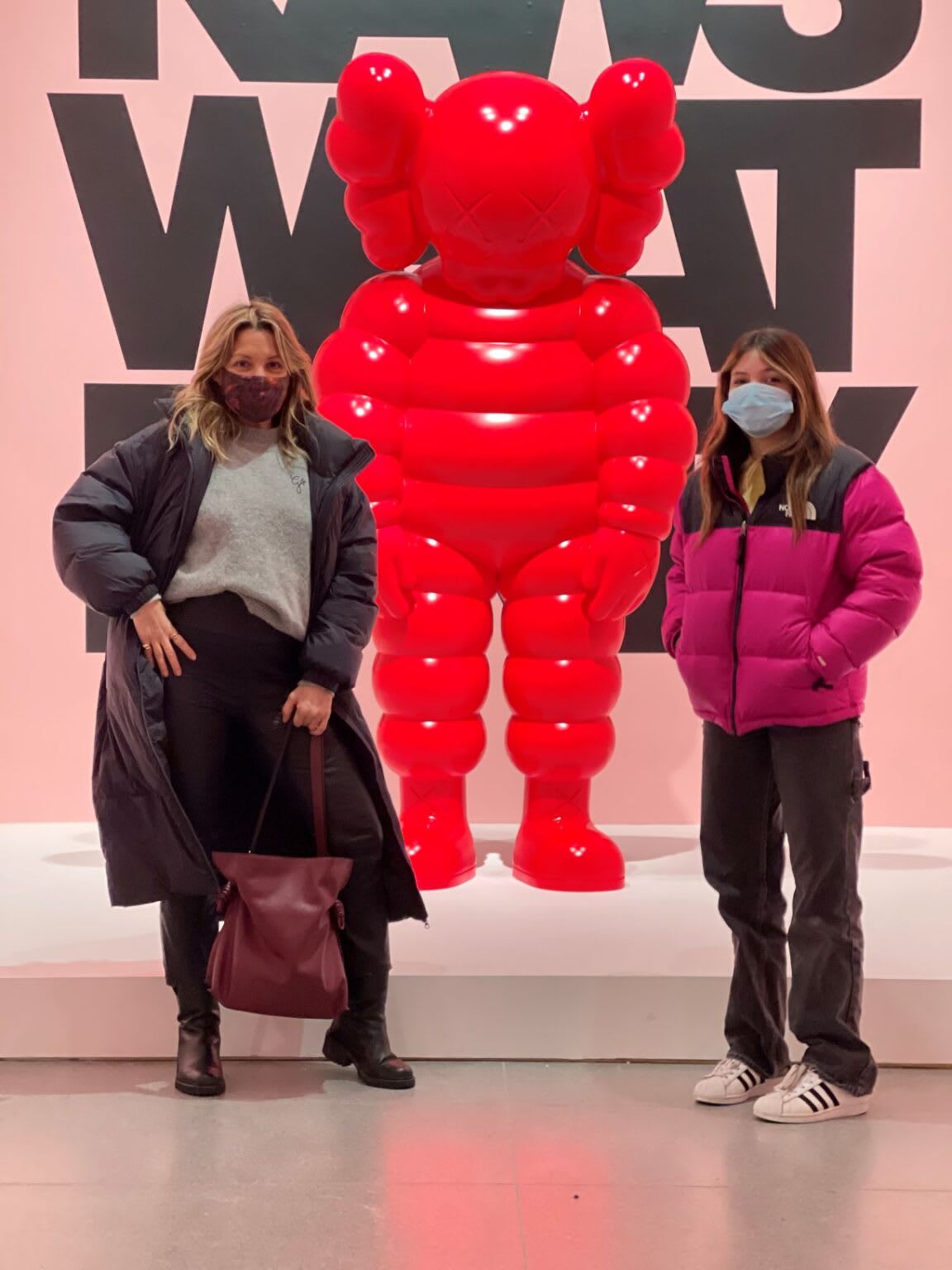 SHARE THIS STORY