When a restaurant visit becomes a mini-vacation from the apartment or office, you better believe I'm on the prowl for new food spots. These are some of the best Instagram accounts I've found when it comes to exploring NYC outdoor dining.

I've also included an article on the bottom talking about everything to expect about NYC's permanent outdoor dining plan.


Infatuation NYC
Self-proclaimed as "the definitive authority on what you should be eating in NYC," The Infatuation has made a name for themselves with their helpful restaurant guides and delicious food-instas.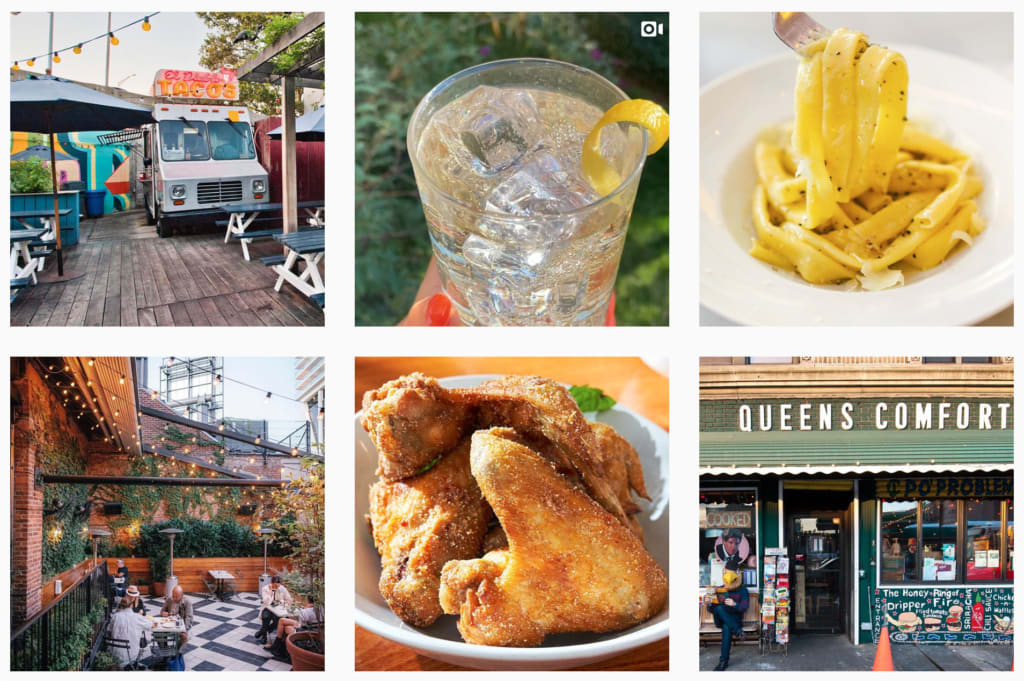 Time Out New York
Everything from meals to outdoor activities to sights to see. Another aesthetically pleasing place to find your next adventure.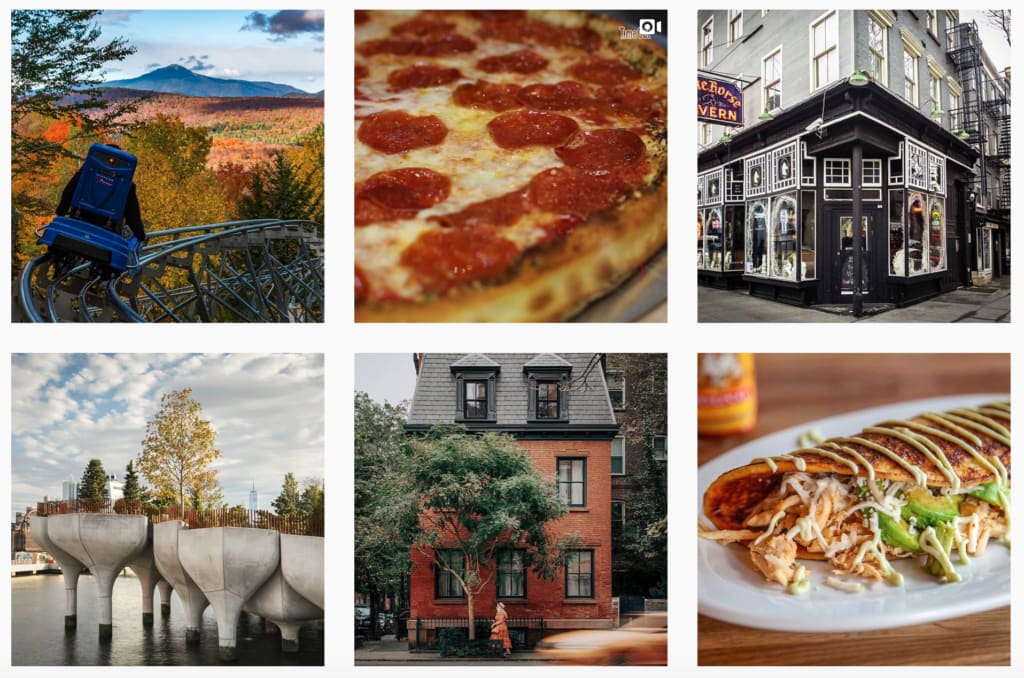 New Fork City
Decidedly sweets-oriented, New Fork City is a great place to go when you're looking for your next indulgence.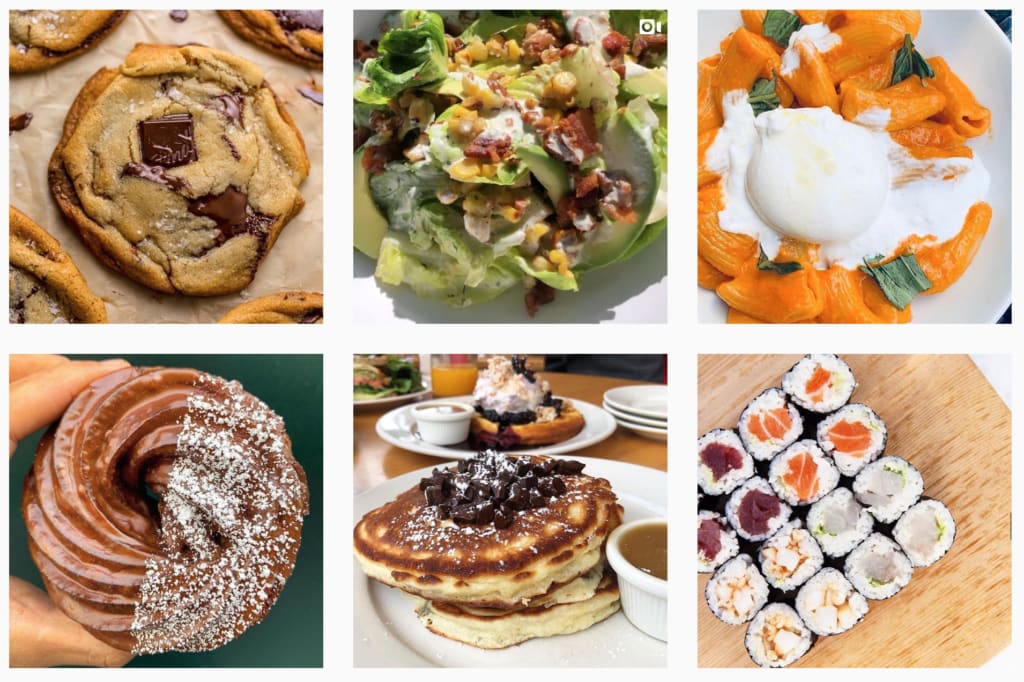 NY Bucket List
While NY Bucket List is a little less food-oriented, this is still a great Instagram to consider when planning fun family activities or a day out in the city.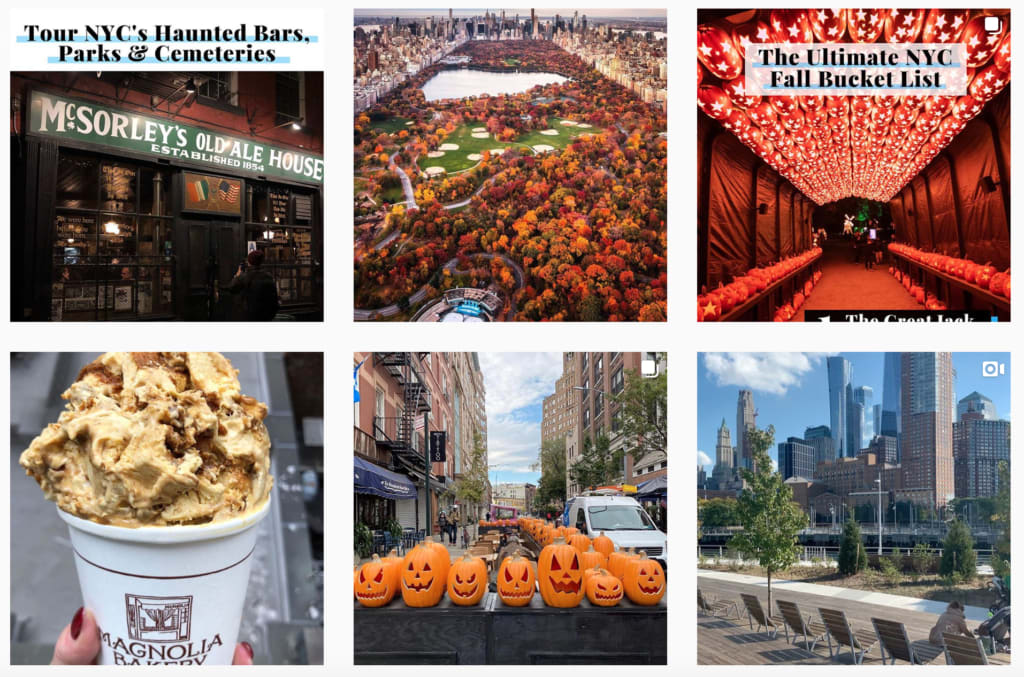 Everything to Know About NYC's Permanent Outdoor Dining Plan
by
Erika Adams
and
Tanay Warerkar
Sep 25, 2020, 12:46pm EDT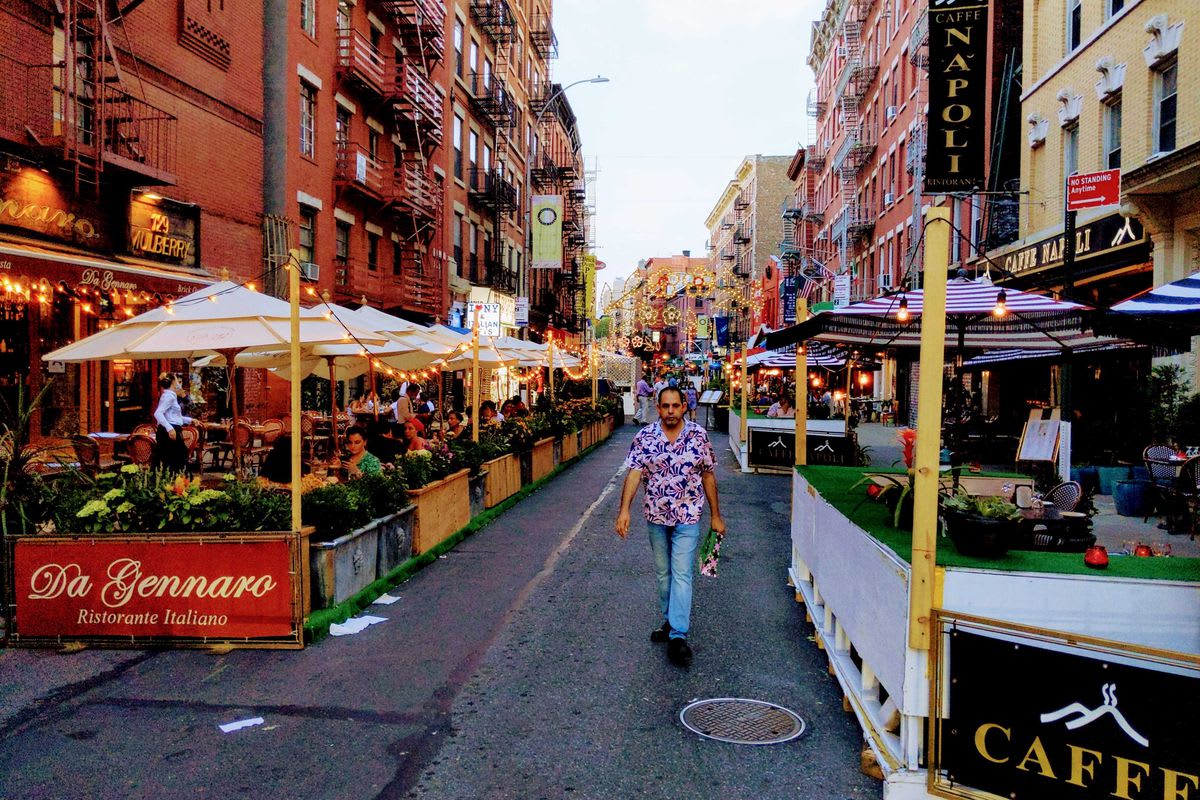 Following weeks of calls from restaurant owners and other elected officials in the city, Mayor Bill de Blasio announced Friday that outdoor dining would officially be a permanent fixture in NYC, offering a mix of sidewalk seating and seats along streets closed off to vehicular traffic.

The city's current outdoor dining plan was set to expire October 31, leaving restaurant owners concerned that many more closures would follow with indoor dining returning on September 30 at 25 percent capacity. The news is a major boost for the city's beleaguered hospitality industry, with the mayor announcing several new provisions to address restaurateurs' needs for the winter months, including the use of propane heaters.

More than 10,300 restaurant have been certified to offer outdoor dining since the summer, and 85 car-free streets have been set up to offer outdoor dining on certain days of the week, with more street closure announcements on the way in the coming weeks and months. Here now is everything to know about the city's new permanent outdoor dining plan. Eater will update this post as more details emerge about the program.


Restaurants can extend outdoor seating into adjacent properties starting in October
As long as restaurants have permission from their neighboring landlord, they can extend outdoor restaurant seating to adjacent properties. The property owners will also have to commit to not charging the restaurants an additional fee for the use of the sidewalk space.

At present, restaurants are only allowed outdoor seating along the frontage of their establishments, though many NYC restaurants have extending their seating regardless. In some cases, the city's Department of Transportation (DOT) has issued notices to these restaurants and threatened fines, but some owners like Rahi's Roni Mazumdar have argued that as long as the extended seating has been signed off on by the neighboring landlord, and doesn't cause disruptions in the neighborhood, it should be allowed.

The city is now working with the State Liquor Authority to expand any license requirements to serve alcohol outdoors on adjacent properties, and the DOT will release a new agreement in October that will allow restaurants to get set up for this provision.


Restaurants can set up outdoor tents during the winter
To keep customers warm during the winter months, restaurants will be allowed to put up tents over their outdoor dining areas.
For partial tent enclosures, at least 50 percent of the tent's side walls must remain open, according to the mayor's office. For full tent enclosures, seating is limited to 25 percent capacity and the space must follow all other indoor dining guidelines. Electrical heaters are allowed inside the tents.
Enclosed personal spaces
like plastic domes
are also allowed, although they must be equipped with proper ventilation to allow for regular air circulation.
Propane heaters are allowed, sort of

The city is loosening its strict heating rules to facilitate outdoor dining in the winter. Electric heaters will be allowed on both the sidewalk and curbside dining setups. Propane and natural gas heaters will be allowed only on the sidewalk; they are prohibited inside the curbside dining structures.

Use of propane heaters will require a permit from the FDNY. More guidance on installation regulations and approved ways to use the heaters will be released before the end of September, according to the mayor's office. Restaurants will not be allowed to install heating equipment before those guidelines are released.


Extra roadway safety measures will be implemented
Driving conditions are typically worse in the winter, and some restaurateurs in the city have already had to contend with cars crashing into their outdoor dining setups. The mayor's office says that "additional safety features to further strengthen roadway barriers" will be required for winter outdoor dining, although those features haven't been codified yet. The extra measures will have to be implemented by November 15.

The city also warns that officials may have to remove some roadway dining setups in order to clear the streets after snowstorms.


SHARE THIS STORY