Chef Andrew Carmellini has done it again. With temperatures rising and NYC buzzing, what better time than now to open a restaurant? You know I'm a fan of the budding Fulton/Seaport area so naturally, I had to try this restaurant as soon as they opened their doors.

For the uninitiated, Carne Mare is a brand new Italian chophouse located at Pier 17. Designed by Martin Brudnizki Design Design Studio, the space is extremely comforting featuring indoor and outdoor seating, a wrap-around bar, and a wood-fired kitchen. A spiral staircase leads to the second floor with banquette seating abound and an open chef's kitchen to really elevate the dining experience.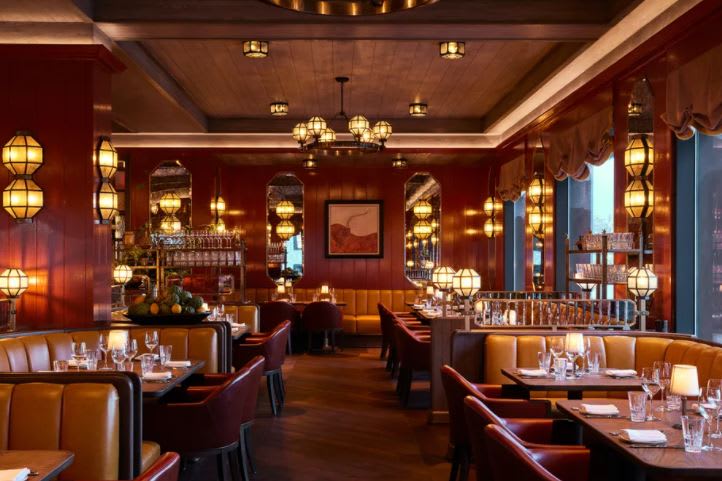 With the nice weather finally gracing NYC, we decided to enjoy our dinner al fresco. As expected, the service was nothing short of excellent. Our waiter was attentive without being overbearing and the courses were impeccably timed.

The menu focuses on your traditional Italian fare, pasta, antipasti, salads, and seafood, with the shining stars being the prime-aged beef, wagyu, and prime rib. My daughter even had the Sicilian Caesar salad which was absolutely divine. Mark and I indulged in the Wagyu steak and Carne Mare cut that absolutely takes your taste buds to another level. And although we're still trying to keep our sugar intake to a minimum, the 17 layers (yes, seventeen layers!) chocolate cake was just begging to be devoured.

From start to finish, everything was perfect. Enjoying a cocktail, or a few, with good company, is very easy here. With summer finally in full swing, I'm looking forward to more nights here with the ones I love.
SHARE THIS STORY