Located in the birthplace of Finance comes a new chapter of hospitality for the neighborhood.
Image courtesy of The Wall Street Hotel
I've lived in FiDi for a few years now and it's quickly becoming the new Downtown. With the openings of so many restaurants, members clubs and bars popping up, I never thought that I would say this but… I love the lifestyle
The team recently checked out the newly opened Wall Street Hotel, conveniently located just moments away from one our our favorite new developments, One Wall Street. We were blown away by the attention to detail and level of hospitality we were given, marking, in my opinion, a new chapter of hospitality in the neighborhood.
The hotel is juxtaposed by the sleek modern towers that dominate the area and leans into its rich history sending you back to the Gilded Age and golden era of the neighborhood. Just looking at the building's Beaux-Arts facade transports you back to the era of old-Financial District glamour.
With 180 rooms and a whimsical Art-Eco aesthetic, the interiors are ornate yet welcoming, with no detail left spared. Designed to be an oasis from the hustle and bustle that the Lower Manhattan streets are known for, The Wall Street Hotel offers a sanctuary that is luxurious and inviting for travelers and business professionals alike tucked away from the commotion. Whether you're staying at the hotel or popping by for an after-work drink, the Wall Street Hotel is a welcomed addition to the neighborhood.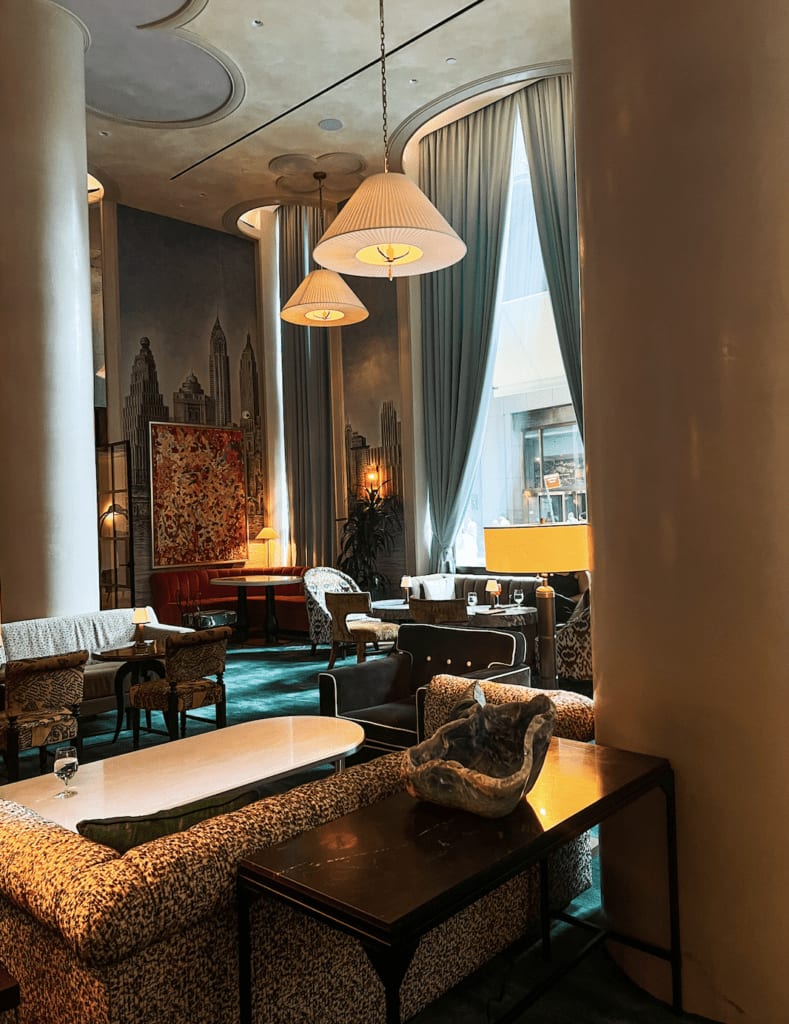 The Lounge on Pearl
SHARE THIS STORY