It seems as though NYC has come buzzing back to life almost overnight and for that I could not be more grateful. I've so missed catching up with my girlfriends and enjoying meals al fresco with my family. For all things deliciously NYC, see my top springtime picks.
American Bar – West Village
I loved biking from our new development site, 30 Warren, this past Friday to meet a good friend and enjoy the superb weather we were having. With Citi Bike parking located right in front of the restaurant, it is easily accessible from Tribeca.
American Bar checks all the boxes: Great atmosphere, great cocktails, and their pasta which I was absolutely CRAVING. My friend and I both started with rounds of the lychee martini which is pale pink in color and simply delicious. Who doesn't love a cute, pink libation from time to time? Following was our main course which consisted of Cacio e Pepe for my friend and the lobster pasta for myself. I was in heaven.
The Friday night atmosphere was extremely vibrant and there was an air of celebration hanging about with the weekend being near. Service was great, casual yet refined, and not too pushy even after we received the check and stayed around people watching for a short while after.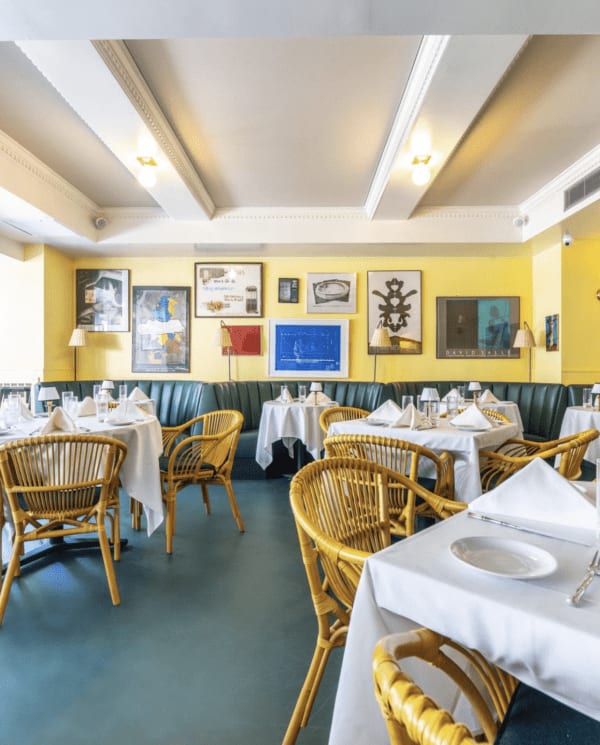 Lola Taverna – SoHo
I can tell you first hand the Instagram hype is real when it comes to dining at Lola Taverna. With gorgeous flower-clad photos sprawled across the social media platform, it's easy to see why this is the perfect date night spot or for sharing a meal with friends. The restaurant touts a lively, Mediterranean atmosphere with creative cocktails and food that's almost too pretty to eat.
I dined there not too long ago with my husband and girlfriends and we all had an exceptional time. Everyone's meals were fresh and flavorful.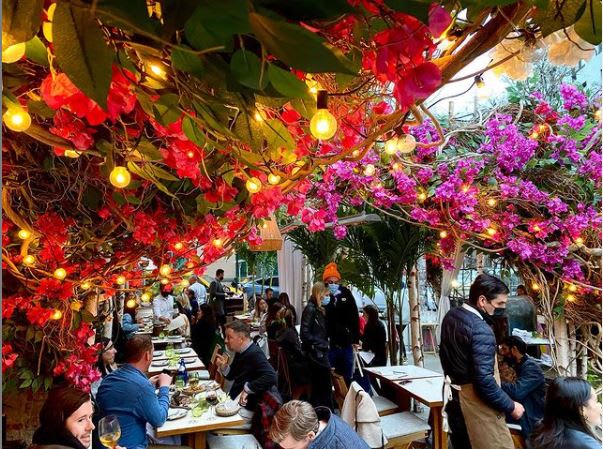 Bellini – Seaport
Bellini is located at the Mr. C Hotel in South Street Seaport, an area of Manhattan still being discovered by old and new Manhattanites alike. The outdoor space is sublime with exceptional service and food to match. My family and I dined here over the weekend and enjoyed the casual ambiance.
The meals that stood out to us the most were the chicken cutlet sandwich with avocado ordered by my kids and the Branzino for myself which was tasty and delightful. Of course, my husband opted for the steak which was hearty and tasty.
Mr. C hotel in general has a hip European vibe with a fashionable and chic crowd. This is truly the definition of a hidden gem as New Yorkers are still discovering the evolution of the Fulton/South Street Seaport neighborhood.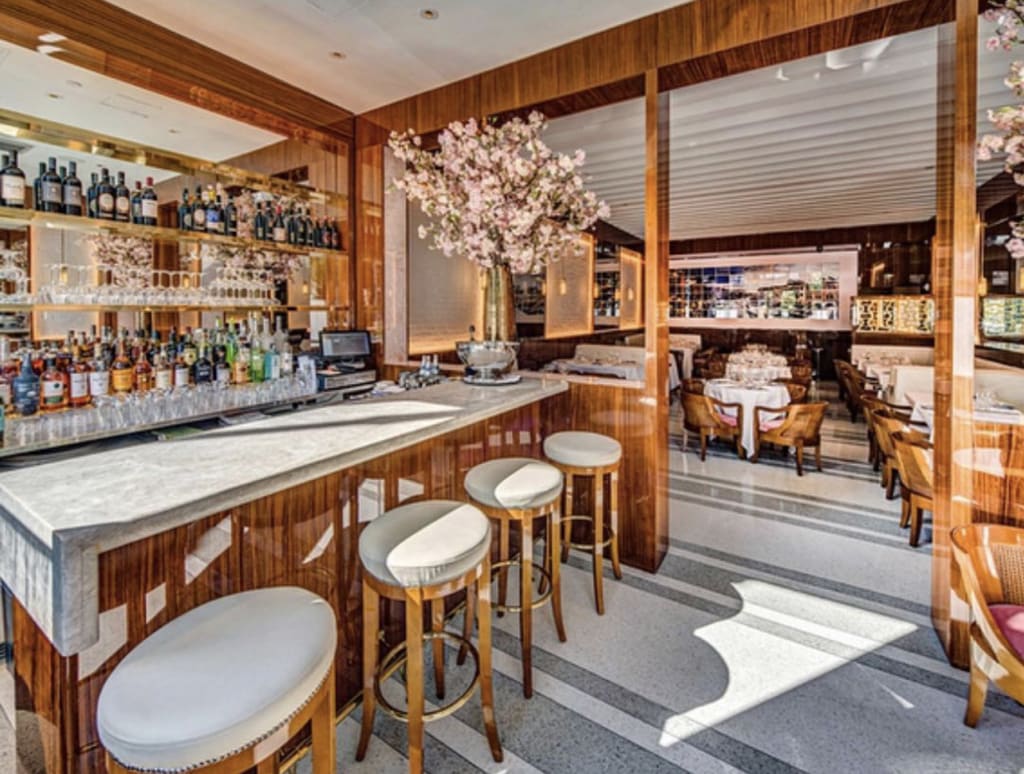 Jolene – NoHo
I haven't been to Jolene yet but this is on my list of must-visits very soon. Restauranteur Gabe Stulman recently opened the space amid the (hopefully soon) end of the pandemic, calling his restaurant "Jolene" as an ode to Dolly Parton for her generosity towards vaccine research.
Previously home to The Jones, the restaurant is now focusing on an "all occasions" concept where you can dine for essentially any reason, leisurely or otherwise. The French-inspired (Cafe de Flore) plates are smaller for easier sharing and natural wine will be featured along with classic cocktails and beer.
Truly looking forward to my meal at this fabulous little restaurant.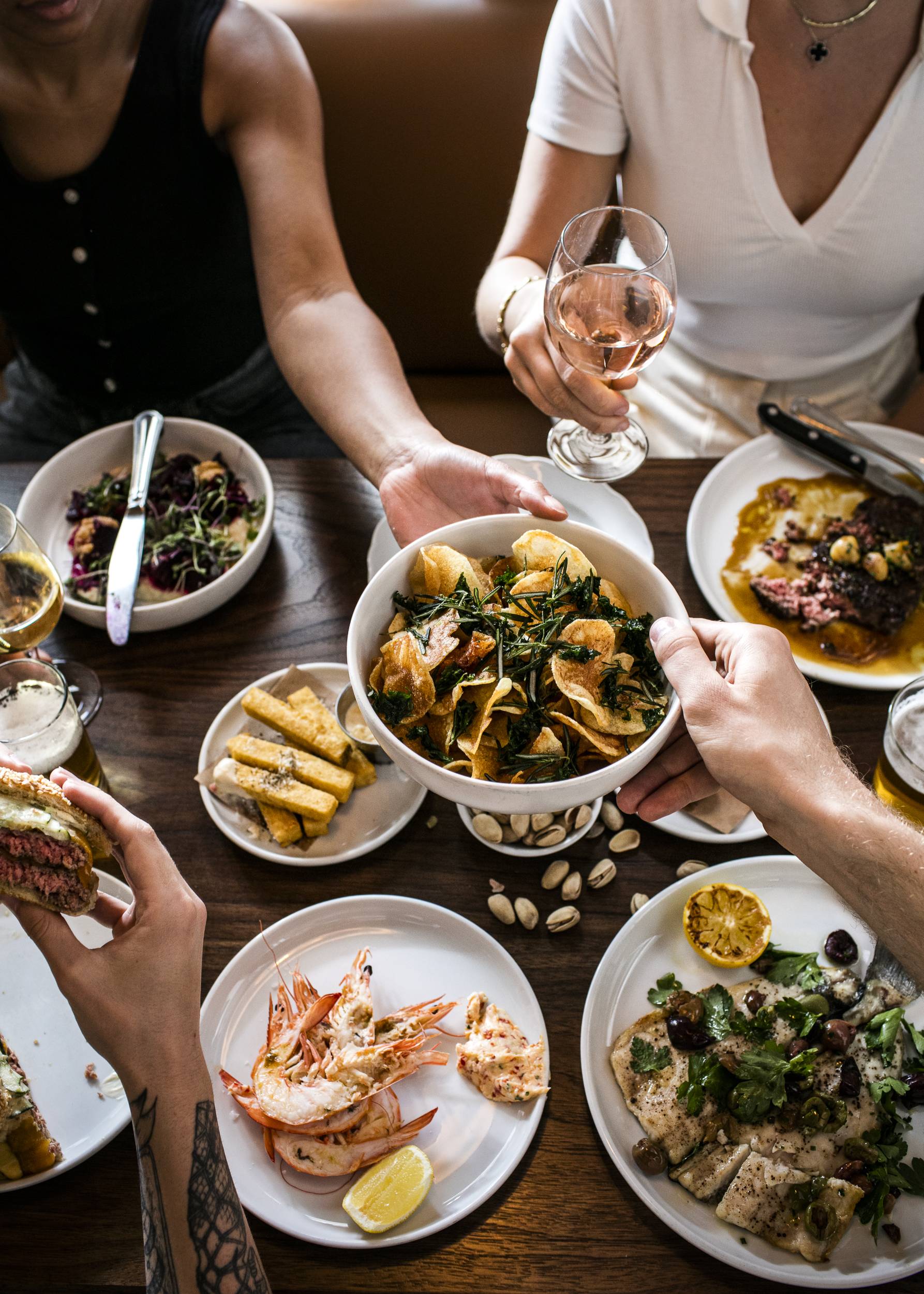 SHARE THIS STORY