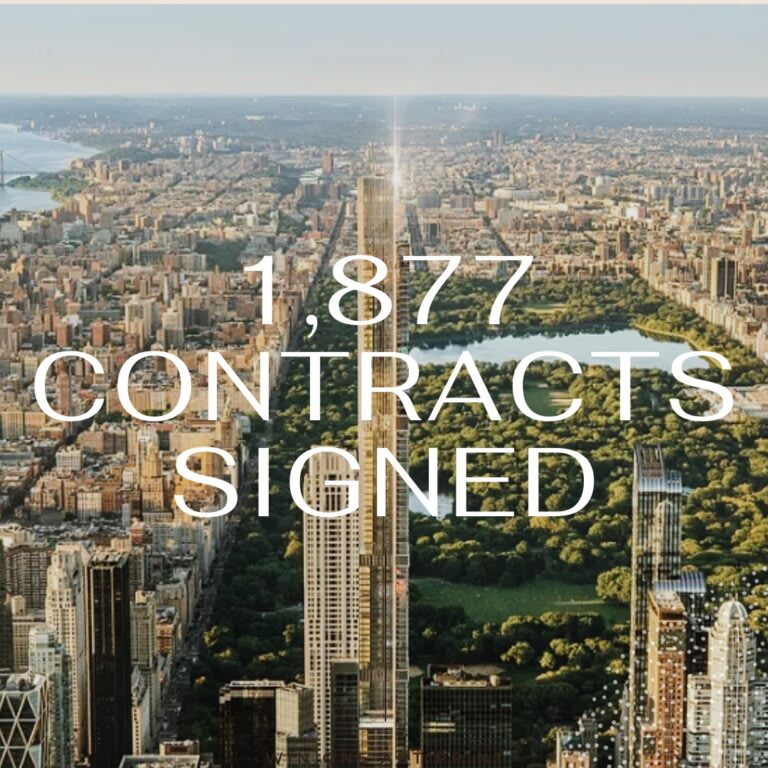 The results are astonishing by any measure: 1,877 contracts were signed at $4M and above, totaling $15,912,375,308 — a record-shattering performance going back to 2006, when The Olshan Report first launched. It is almost three times the number of deals done in 2020 and twice as many as 2019. What's more, the totals for both signed contracts and volume are nearly 30% higher than the highest years of 2013-2015.
To recap the last two pandemic years: 2020 was 24/7 Covid and the year ended with half the number of deals for most of the prior years, as buyers evacuated Manhattan to the suburbs and the Hamptons. The outlook was bleak until November 9, 2020, when the news of a Covid vaccine was announced. This was the turning point that helped unleash the pent-up demand that fueled 2021. Half the missing 2020 deals were recaptured in 2021, with mostly New York metro areas buyers stepping into the breach and riding the wave of lower prices, low interest rates, a surging stock market, and the belief that New York would come back.
Perhaps the biggest pandemic trend was this: The rich got richer — and they also bought bigger. Size mattered more than ever as offices and schools shifted to the home. During the pandemic years of 2020-2021, the average size of a luxury condo deal was over 2,900 sqft., 5% larger than the previous 7 years. The demand for size spilled into the townhouse market with 212 signed contracts, far surpassing the record of 153 deals in 2014. And the trophy market defined as $10M and above, with most of those properties over 4,300 sqft, clocked in 400 contracts, blowing away the 2014 record of 270 contracts.
As the year went on, prices became less negotiable, and Covid discounts started to dry up. A handful of new expensive condos kicked off an Upper East Side revival sparked by classically-designed buildings by
Robert A.M. Stern
, Peter Pennoyer, William Sofield, and
Steven Harris
. These buildings attracted an enthusiastic audience, generating brisk sales that averaged well over $3,000/sqft.
It's hard to know if we can match 2021's performance again. At the moment, the biggest headwind is the latest variant, the highly transmissible Omicron, and its impact on the market moving forward. One thing's certain: We live in unpredictable and disruptive times. So fasten your seat belts, it's going to be a bumpy ride.
SHARE THIS STORY