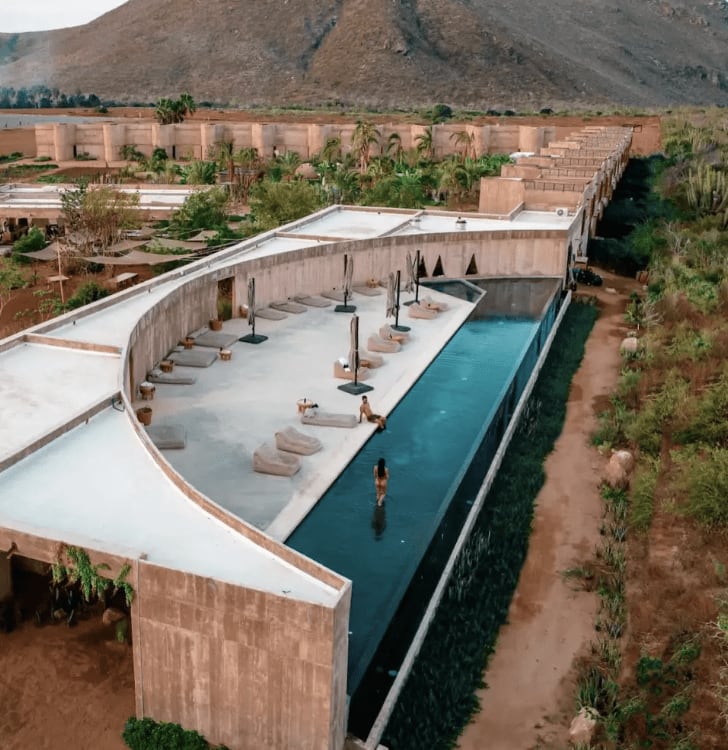 Having come back from Mexico City last month, I've reignited the travel bug in me. With the prospect of Spring around the corner, I've been day dreaming of warmer weather and an escape from the city. It seems that the in Mexico's Baja California Sur is just the answer I've been searching for. The hotel is a luxurious oasis designed by Rubén Valdez and Yashar Yektajo, surrounded by breathtaking desert landscapes where the ocean meets the mountains, and farmland spans as far as the eye can see.

Unlike the all-inclusive resorts in Los Cabos that focus on entertainment and grand amenities, is a perfect getaway for those seeking a luxury wellness retreat and adventure all in one. The big sell is that this eco-friendly hotel emphasizes getting in touch with nature, featuring an organic garden, reusable water bottles, and television-free rooms.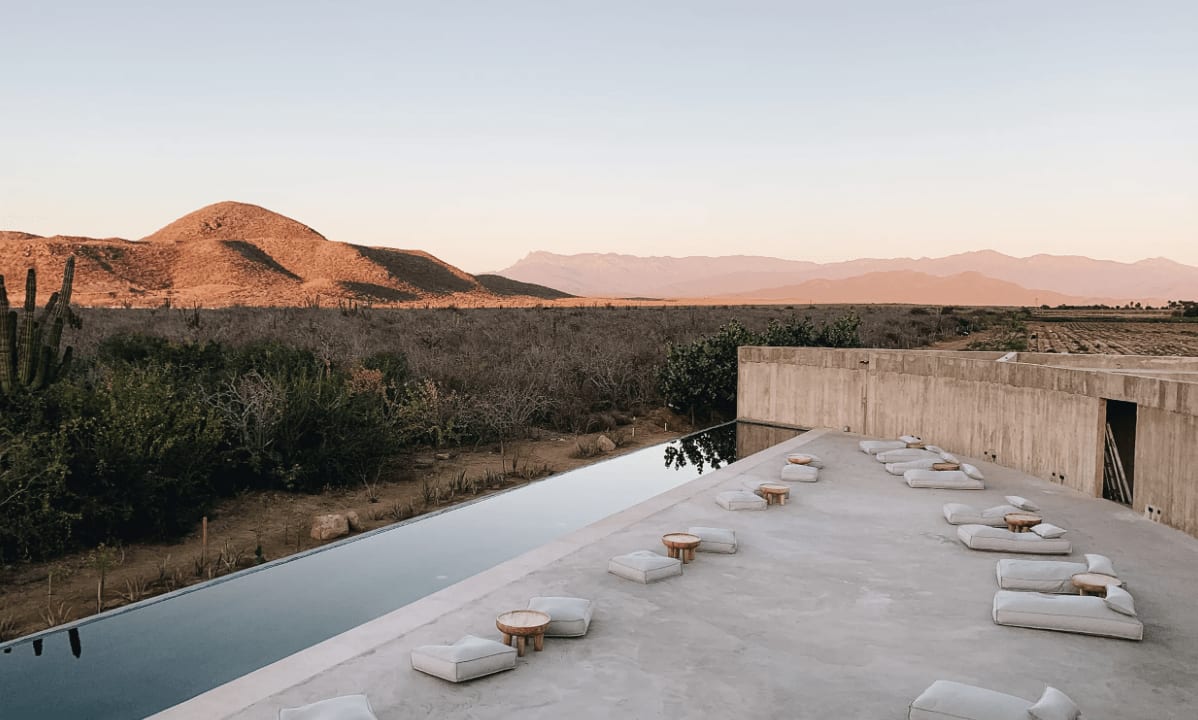 The hotel is comrised of 35 impeccably decorated suites with luxurious handcrafted Mexican furnishings, including the Cacti View Sky Suite, Garden Suite with a hammock or soak tub, the Mountain View Sky Suite, or the Master Casita that spans three floors that are design heaven.
offers a variety of activities included in your stay, such as biking, hiking, and surfing, along with fun expeditions like catamaran tours, fishing, farming lessons, and Baja-style cooking classes. I can't wait to check it out!
SHARE THIS STORY