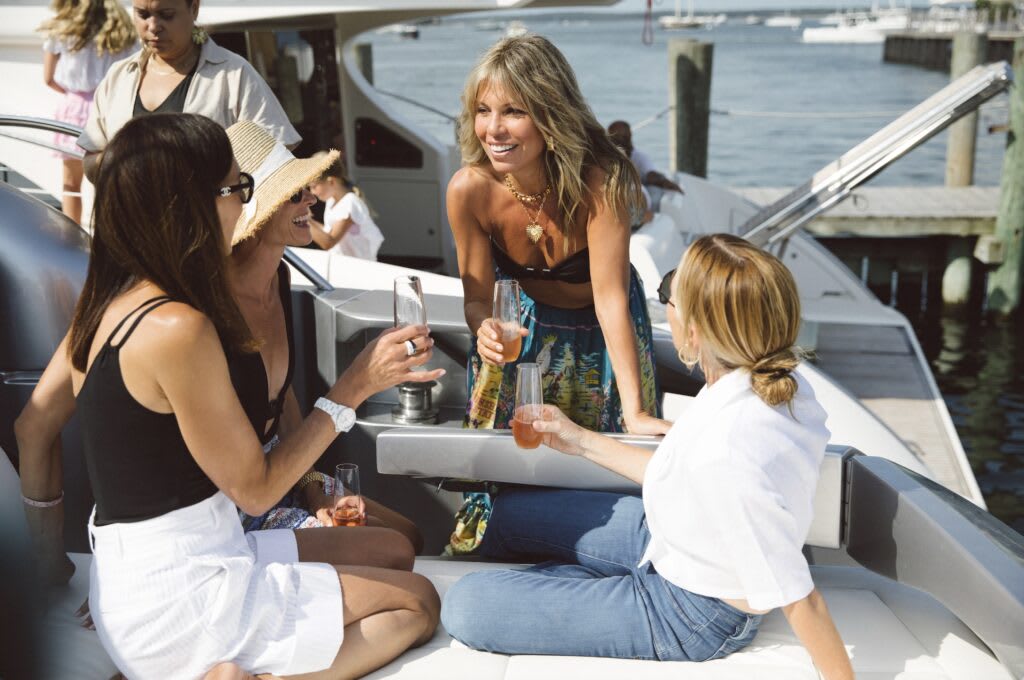 I always make sure to be surrounded by women who inspire me. In a male-dominated world, it's vital to create a girl gang who you can run to for inspiration. I am rounding up some of my favorite female powerhouses who continuously uplift yet challenge me to be better.
Tracy Anderson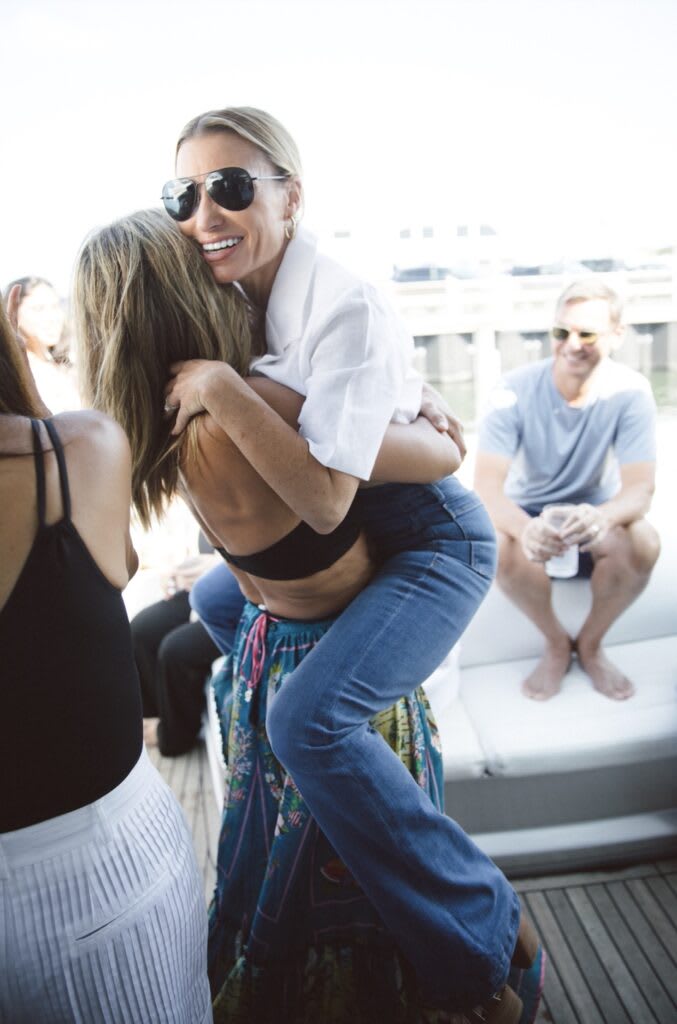 My relationship with Tracy began the moment she moved her studio to New York, and while I knew it was going to beginning of something great, I couldn't imagine it would change my life forever.
The Tracy Anderson Method is more than just a workout, it's a community of strong, like-minded women who rally together and push one another to be the best versions of themselves. This is a testament of what a powerhouse, girl's girl Tracy is.
Over the past decade, she has been the best platform to meet New York's most inspiring women, who have naturally evolved into my lifelong friends. With so many different backgrounds and interests, we all find the common theme of uplifting one another.
In order to inspire others, you need to be equally inspired by them, and Tracy's studio brings women with this exact methodology together.
Suri Kasirer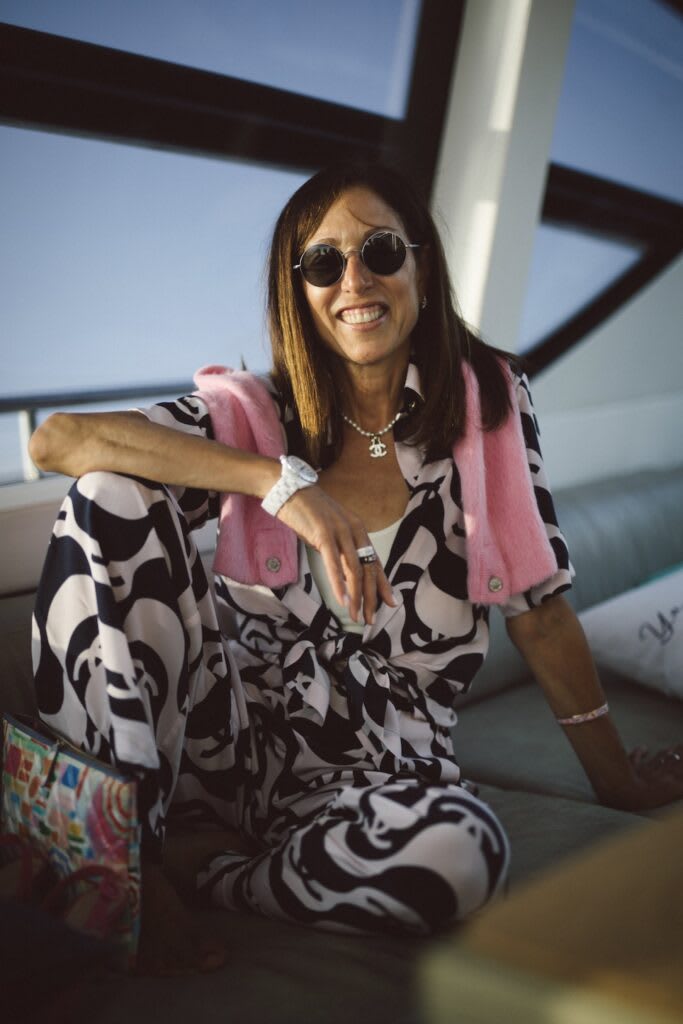 Tracy Anderson's studio led me to meet this beautiful soul who does so much for the city of New York: Suri Kasirer. She is a natural connector and humanitarian. One of the many ways Suri has inspired me is to be part of Citymeals on Wheels, where she serves as the Vice President.
Suri Kasirer is a born New Yorker and advocate. She founded Kasirer in 1997 out of a studio apartment on the Upper West Side—and a lifelong commitment to championing people, progress, and policy in the City.
Suri grew her business into the #1 lobbying firm in New York City, assembling and leading a team with decades of experience and an unrivaled fluency in government on local and state levels, in languages (including Spanish and Hebrew), in the inner workings of New York.
Her success in business pushes her to give back to the community through philanthropic efforts. Suri serves as the Vice President of Citymeals on Wheels, and serves on the board of directors of the New York League of Conservation Voters, the Women's Leadership Forum and the New York Building Foundation. She is a member of the steering committee for the Association for a Better New York and a member of the Brooklyn Chamber of Commerce, WX New York Women Executives in Real Estate, and the Downtown Lower Manhattan Association.
Jane Gol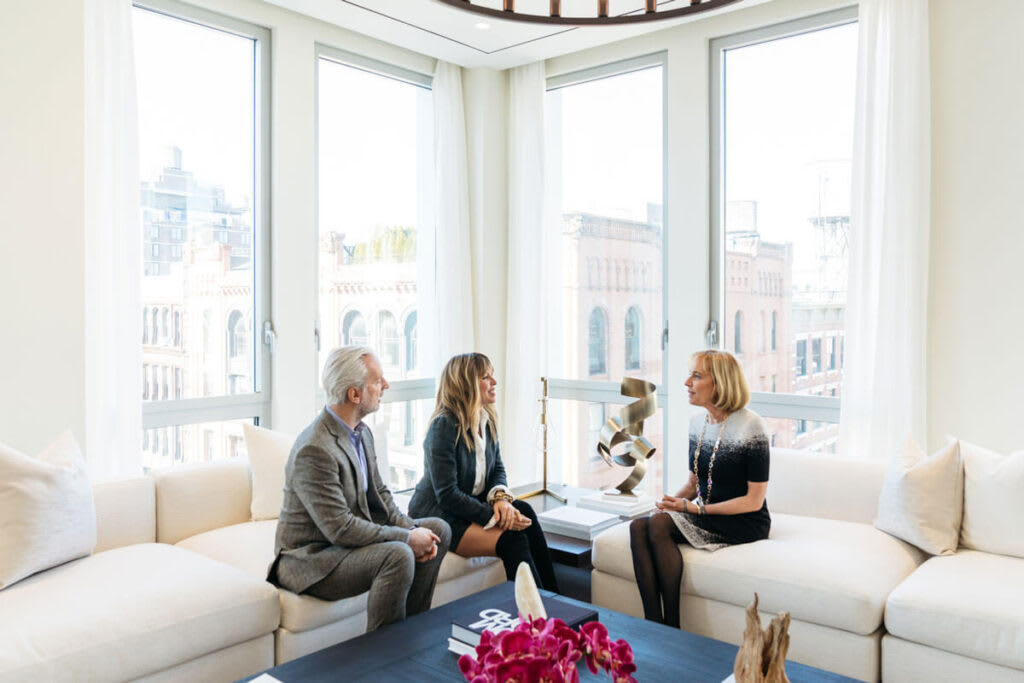 Jane is not only one of my dearest friends, she is also one of my dearest clients, whom I have had the privilege of selling her investment properties. She gave me the honor of selling out her development at 52 Wooster. Her friendship and continuous business is invaluable to me.
Jane Gol has extensive experience in real estate investment and development across a variety of asset types including residential, commercial and retail.
Jane is instrumental in negotiating and strategically structuring each acquisition, and oversees all new developments. She plays an integral role in the company's investment decisions and development processes. During the course of each project, Jane's expertise enables her to engage and lead a team of professional partners to deliver an outstanding product.
With her strong knowledge of the New York real estate market and sharp eye for detail, she also governs design and marketing for CV's new projects. Her passion for strategic real estate development and growth in New York City is ever present.
Jane Gold has served as a Commissioner on the New York City Planning Commission under Mayor Michael Bloomberg. She is also a former member of the IDBNY Bank Board of Directors and a proud member of WX, an invitation-only, executive women in real estate group. She is a alumna of Cornell University.
Cheryl Eisen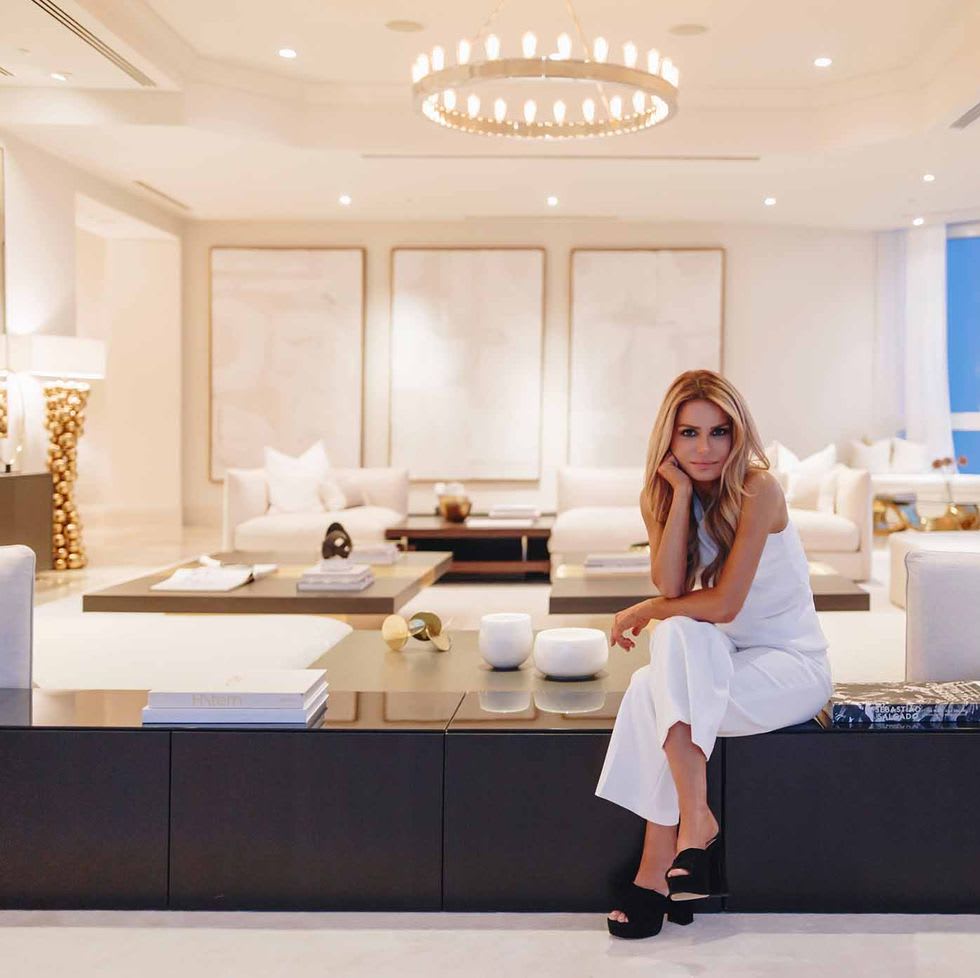 The woman who created the dynamic team that brings style to luxury and celebrity homes marketed for sale in Manhattan: Cheryl Eisen, Founder of IMG Marketing Group.
Founded in 2007 by real estate agent turned designer, Cheryl Eisen, the unique concept of Interior Marketing was conceived from her distinct understanding of what drives buyer decision-making. Eisen reinvented the singular focus of traditional staging by creating a unique hybrid of interior design, public relations, marketing and event planning.
These essential sales tools create a powerful combination of visual differentiation, media exposure and industry buzz. The result? An unprecedented success rate that defies market trends.
Such a great success rate, that IMG's magic touch to our townhouse listing at 229 E. 62nd Street resulted in 4 above-ask offers within 24 hours.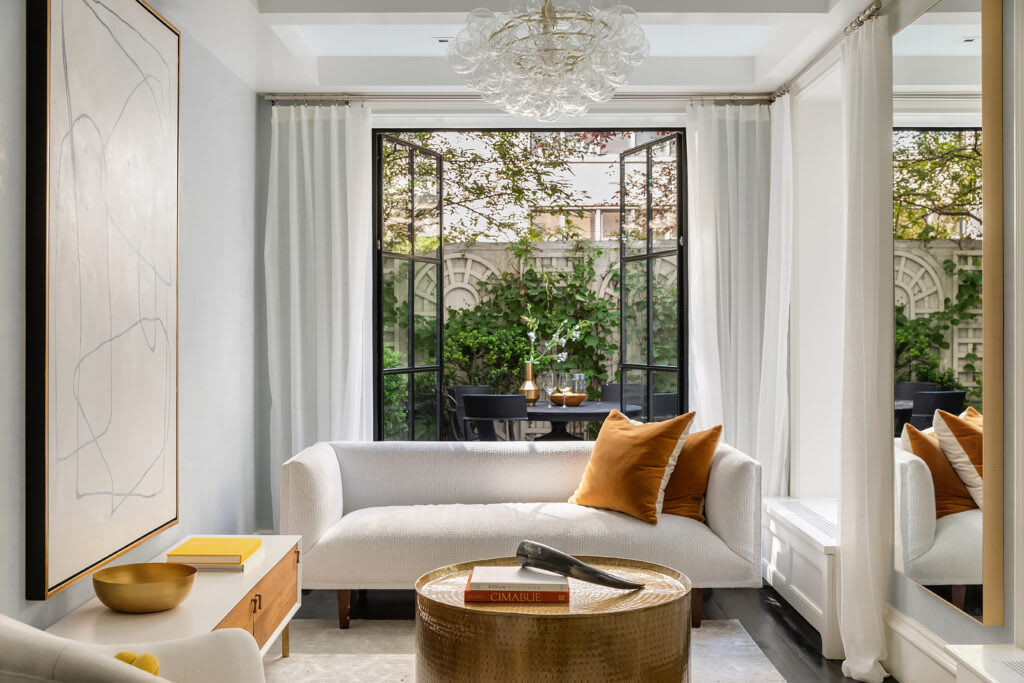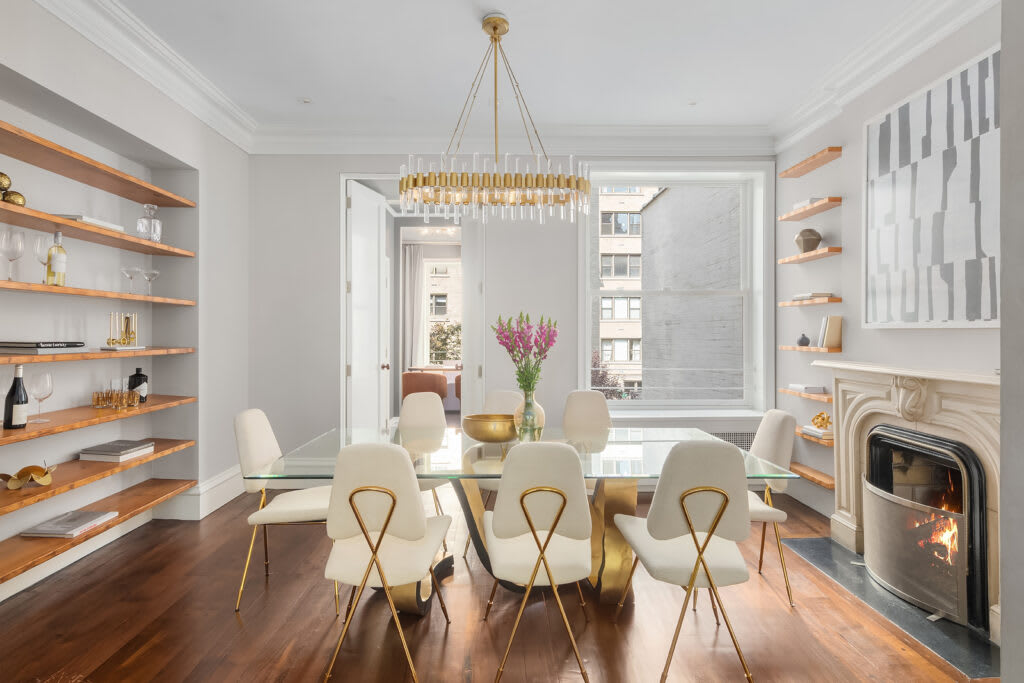 Pam Liebman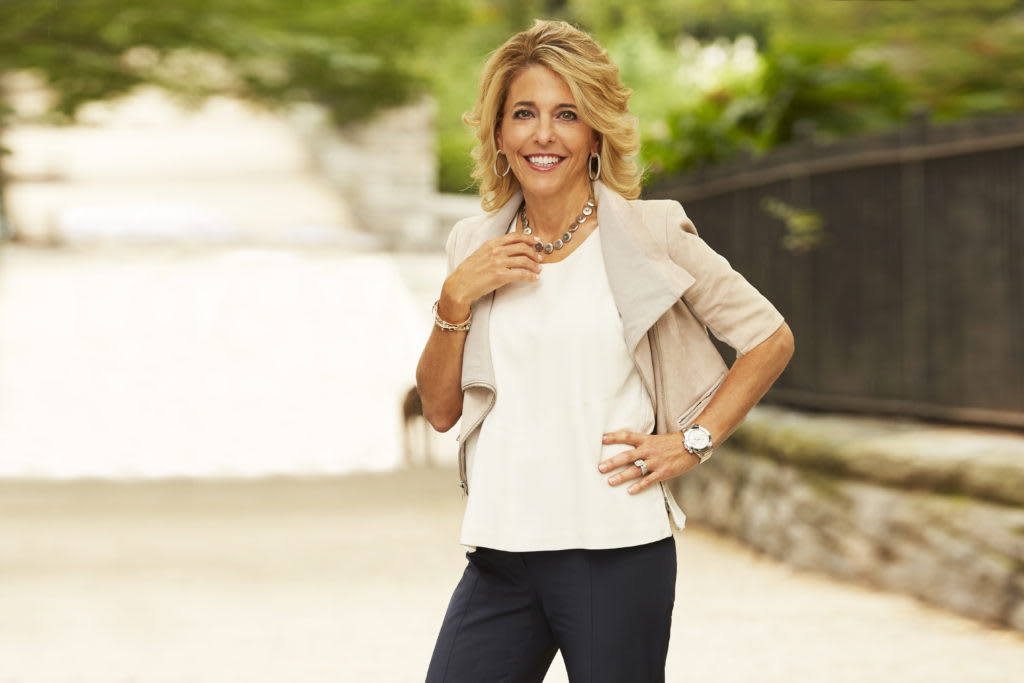 I feel so fortunate to be working for The Corcoran Group, which is led by this strong female powerhouse, Pam Liebman. I started my Real Estate career in 2001 and alway wanted to be part of The Corcoran Group family. Life led my husband and I down another path; however. In 2003 we opened up our own brokerage company.
It wasn't long until we finally ended up working at The Corcoran Group in 2018. Being in pitch meetings with Pam is always so inspiring. Her eloquence and her way with words is always so engaging. Her powerful influence and extensive market knowledge makes her a true leader in the industry. She is unbeatable!
Pamela Liebman joined Corcoran as an agent in 1984, at the age of 23. With a string of headline-worthy deals, she promptly established herself as an A-lister in the New York City real estate scene, becoming a sales manager within months and, in 1990, a partner in the company. In 1995, Pamela created the Corcoran Group Marketing division, focused on new developments, which in 2005 joined forces with the Sunshine Marketing Group to become the industry-leading Corcoran Sunshine Marketing Group.
In 2000, she stepped up as Corcoran's President and Chief Executive Officer, leading the brand into the Hamptons and South Florida. Responsible for some of the most high-profile Manhattan new development projects in the history of New York City, including personally overseeing the record-setting sales at 220 Central Park South, Pamela cemented her position as one of the most discerning visionaries in New York City real estate. With her strategic direction, Corcoran has achieved record sales that have reached more than $23 billion annually.
SHARE THIS STORY