After almost a year of quarantine workouts and trying to keep ourselves in shape while also having fun, I'm sure everyone's tried different routines to break the monotony of exercise. Fortunately, Tracy Anderson kept me going virtually before gyms opened back up but every once in and while my family likes to try something new. Enter rebounding.
For those of you that think you know what it is, it's exactly what you think. Bring out those mini trampolines because we're jumping! Who can't have fun while jumping on a trampoline?!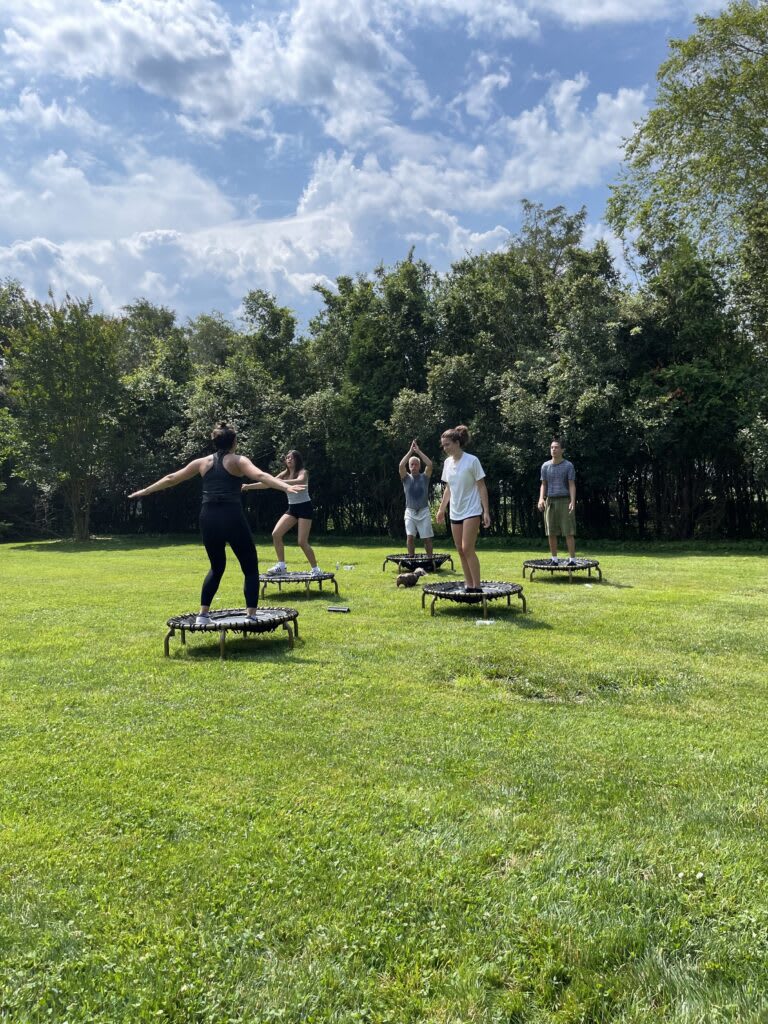 Can you believe the kids enjoyed it?!

While you may wonder exactly how much you can do on a mini trampoline, let me tell you, it's a lot. You can do everything from HIIT to Pilates to regular stretching. The types of classes are very extensive. Rebounder HIIT classes really work your stability and coordination while forcing your body to constantly recalibrate its position and balance. Every muscle from your lower body to your feet to your quads is guaranteed to feel the burn. Take this outside on a bright, sunny day to really amp up your workout.

Aside from obviously working your muscles and forcing you to be hyper-aware of your balance, rebounding has great holistic benefits as well. Specifically, it helps to stimulate your lymphatic system and promotes a free-flowing system to aid in ridding your body of toxins. The lymphatic system can't pump itself like your cardiovascular system so what better way to get this going than bouncing up and down on a trampoline? Some additional points to note:


Provides a full-body detox
Improves skin tone, elasticity, and texture,
Increases bone density
Slows down cell atrophy (the aging process)
Increases cell energy and function
Heightens proprioception, agility, speed, and balance
I encourage everyone to give this fun exercise a try! Have yourself a blast from the past and incorporate your kids. Break out the leotards, high ponies, and bright athletic wear, and have yourself a great time!
SHARE THIS STORY