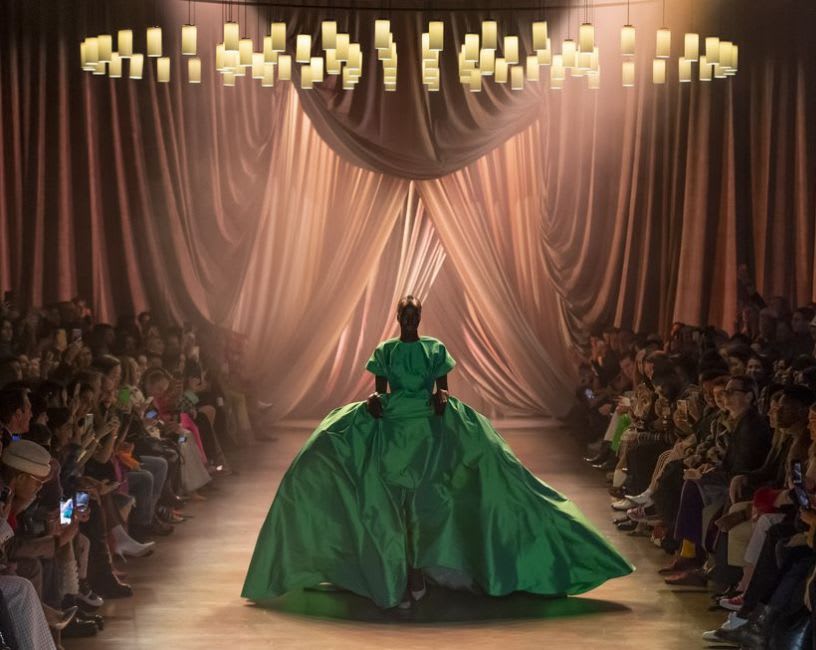 February marks Black History Month, and although we should continuously support black-owned businesses, I have highlighted my top 5 favorite brands to swoon over.
Feben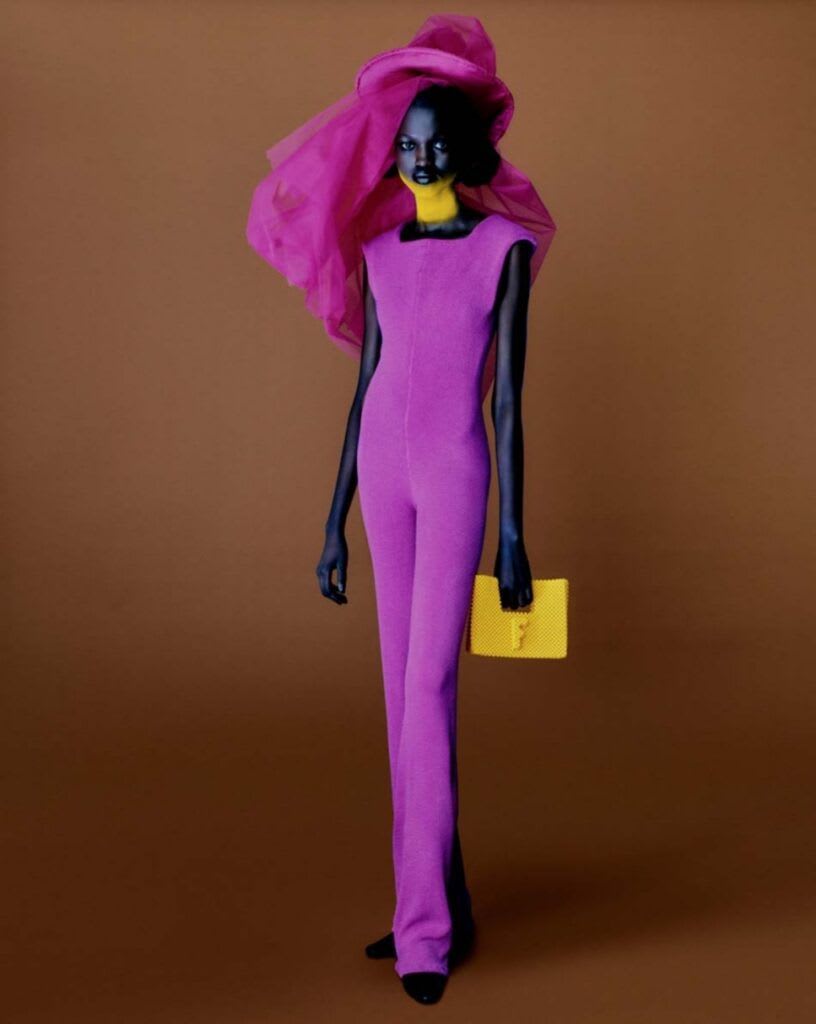 Feben
is a designer based in London. A recent graduate of Central Saint Martins, where she completed MA Fashion as an Isabella Blow scholar, her work reclaims feelings of displacement. Can you see me in this jumpsuit? I have loved jumpsuits since the age of 6.
Dynamic, fluid, and ethereal, Feben Vemmenby's eponymous label celebrates femininity through the archetype of the versatile and vivacious woman. Vemmenby established a name for herself after working as a costume designer on Beyonce's visual album Black is King.
Born in North Korea to an Ethiopian mother and raised in Sweden, the designer draws from her vibrant upbringing to create multifaceted collections that eschew allegiance to a single aesthetic tradition. Royal blue and navy shirts feature uneven hand-painted stripes, while volumed trousers and asymmetrical ruffled tops stray from the rigidity of conventional craftsmanship. Culling from an unpredictable range of real life reference points, Feben introduces a fresh perspective to the worlds of fashion and art. Definitely a designer to watch!
Christopher John Rogers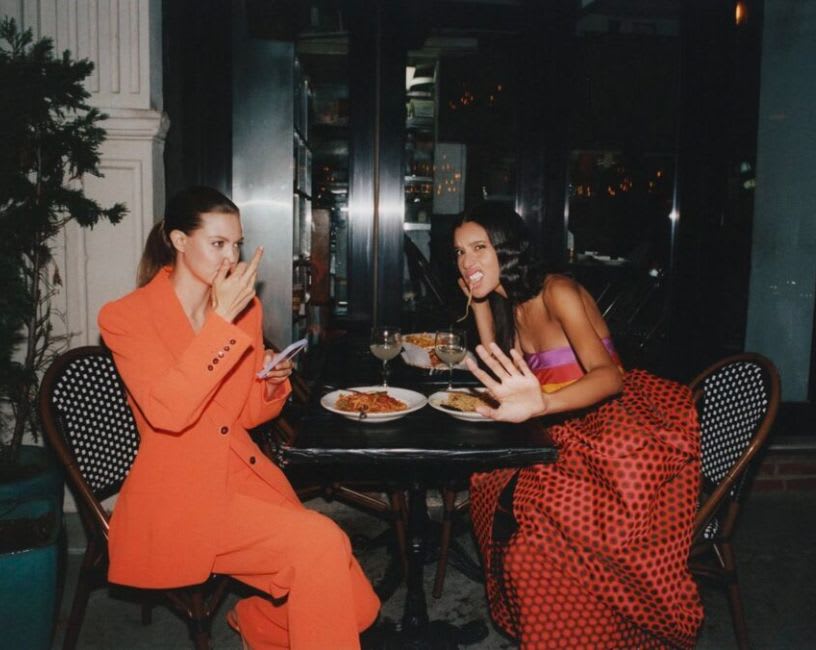 Christopher John Rogers
is fashion's new king of color. A fashion designer on the rise he's become a favorite of influential women like Michelle Obama, Rihanna, and Cardi B for his use of bright hues and his unabashed love of glamour. His vibrant, over-the-top runway shows have attracted significant attention, and he was recently named 2020's American Emerging Designer of the Year by the CFDA.
If you see me at Bergdorfs is to have one of his pieces! LOVE!
Born in Baton Rouge, Louisiana, Rogers is now based in Brooklyn, New York. The 25-year-old designer attended Savannah College of Art and Design and he credits Instagram and "that nifty little DM button" for kickstarting his career.
He was the winner of the 2019
CFDA/Vogue Fashion Fund
, an Anna Wintour–led endeavor that acts as a fast lane for putting emerging designers on the map.
Fe Noel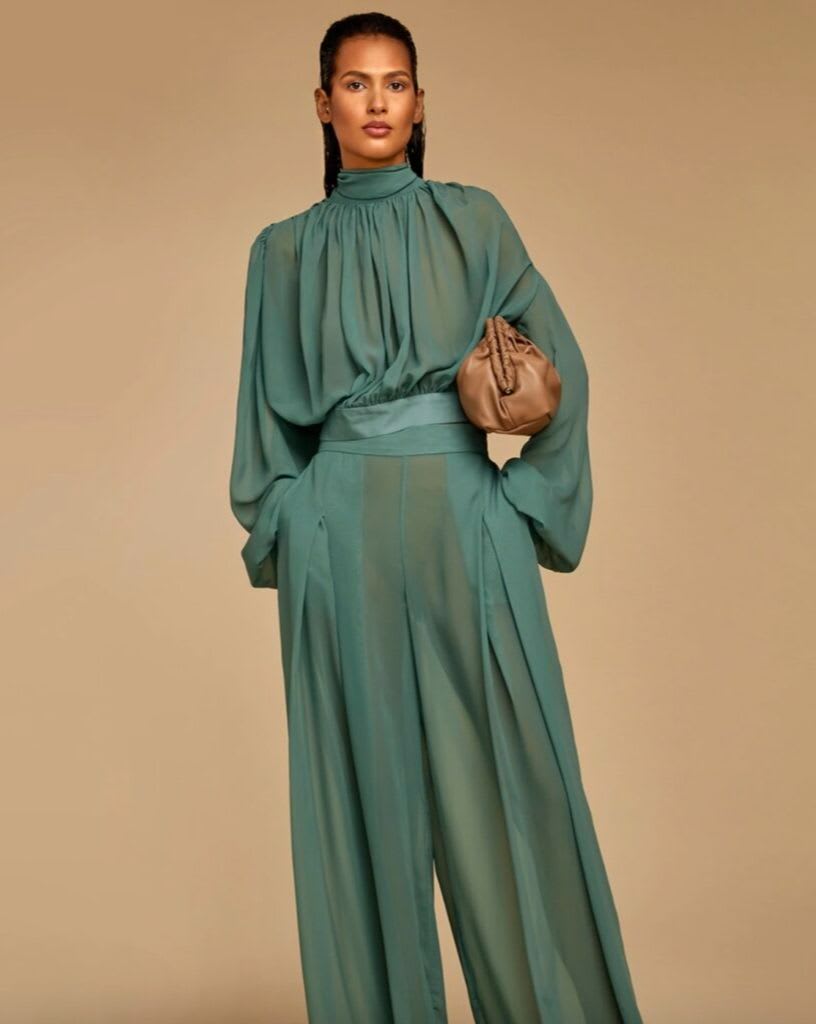 Fe Noel
is a womenswear designer from Brooklyn, NY with a passion for travel, a love of vibrant colors, and a penchant for bold prints. She entered the industry at 19, opening a brick and mortar boutique for vintage lovers and trendsetters in Brooklyn. That boutique served as a catalyst for today's namesake clothing and lifestyle womenswear brand 'Fe Noel' and further stimulated her her desire to help women embrace their femininity.
Definitely a designer I count on for its fluid pieces in my wardrobe.
Fe is heavily influenced by her Carribeean heritage and large, close-knit family. She especially holds her mother and grandmother in high regard, crediting them for showing what drive, determination and humble hearts will earn you. Aside from designing, she enjoys helping other young women start their own businesses, which she is able to accomplish through the Fe Noel Foundation, a program for young girls who are passionate about entrepreneurship.
SHARE THIS STORY