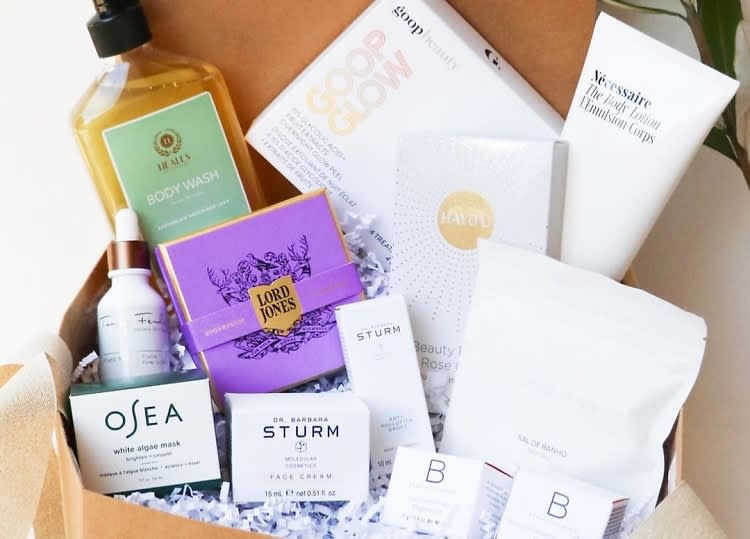 A Beauty Tribeca Staple, Here's a great gift idea by Naomi Watts, Co-Founder of ONDA beauty. Here's a great article we picked up on gift ideas by Guest of Guest.


Whether you're shopping for your one friend who can always be counted on to offer the best skincare recommendations (and whose medicine cabinet is the stuff #shelfie dreams are made of), or the stressed-out new mom who is in serious need of a self-care moment, Naomi Watts has got just the thing.


As you may know, the ever-chic A-list actress is also the co-founder of beloved clean beauty destination ONDA Beauty, and just in time for checking your list twice, she's curated the ultimate wellness set full of all her favorite products. Let's just say it's perfect for anyone who's been craving a spa day.


The new ONDA Beauty Box is overflowing with cult-favorite essentials, from Dr. Barbara Sturm's Anti-Pollution Drops and Osea's White Algae Mask to Necessaire's Insta-famous body lotion and Lord Jones's CBD gummies. The best part? Well, besides the fact that you get a $506 value for just $198, every item is certified clean, conscious, and safe for both us and the environment.


"I wanted to help create an at-home luxurious experience because we've all got the travel itch and we need something to make us feel good," Watts says of the gift pick. "[It's] a vacation in a box, or as close as one can get right now."


Snag the box online or at the ONDA Beauty outposts in both Tribeca and Sag Harbor. If you needed an extra reason to feel good about the purchase (and pick up one for yourself, too), 10% of the proceeds of the box go to SeaLegacy to help create cleaner, more abundant oceans.


As Watts says, "going 'clean' isn't just about feeling better and looking better, it's also making better choices for the environment!"


OK Naomi, we're sold.
SHARE THIS STORY