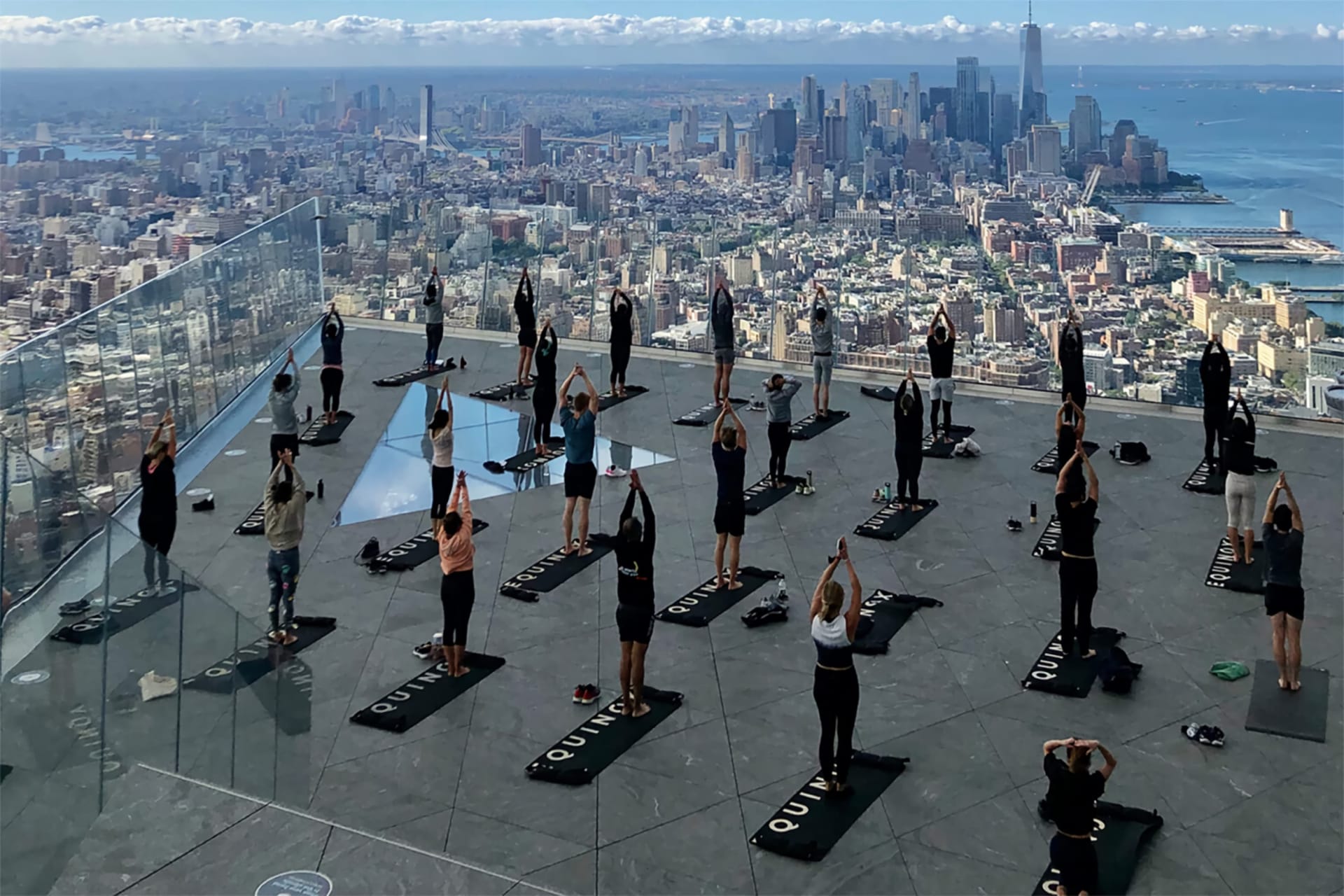 As many of you know, health and wellness is extremely important to me. I continue to look for options that allow me to be outside while also staying active. I have compiled a list of fun classes, including my very favorite yoga at the Edge in Hudson Yards. Make sure to book your class before they close for the season.

You can now workout on top of the highest observation deck in the Western Hemisphere

Yoga is known to be grounding, but how about grounding your chakras from the tippy-top of NYC? Edge, the tallest outdoor observation deck in the Western Hemisphere has teamed up with Equinox gym to bring New Yorkers a fitness class 1,100 feet in the sky.

The morning yoga class series, which costs $50 a session, includes a one-hour yoga class with Equinox on the outdoor sky deck, a yoga mat to use for class, and a 30-minute window after the class to take in the 360-degree view at Edge. (Be sure to stand over the stomach-dropping glass floor.)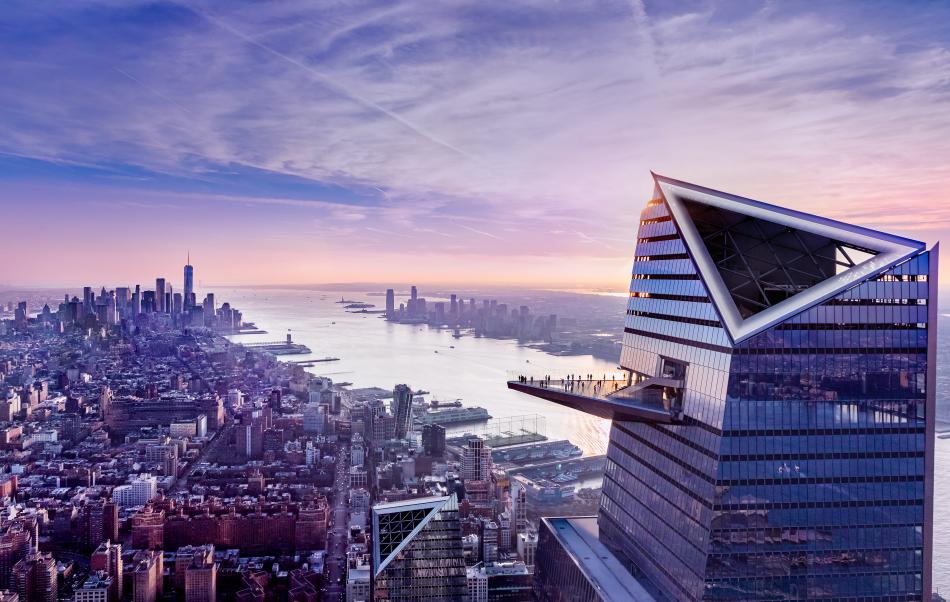 You can book a class on Tuesdays or Wednesdays at 9am or on Fridays at 7:30am. All sessions are available to the public you don't need a pricey Equinox membership to get in on these.

If you've yet to experience a workout class since March, here's what Edge is doing to keep visitors safe. First, all class-goers must sign a printed health declaration and have their temperatures taken upon check-in.

Yoga mats will be laid out 6 feet apart and face coverings are required at all times throughout the visit (except while on your mat during the class). Be sure to dress accordingly, it's cooler and breezier than you'd expect.

You can snag tickets every Friday at noon for the following week here.

Other classes to consider include: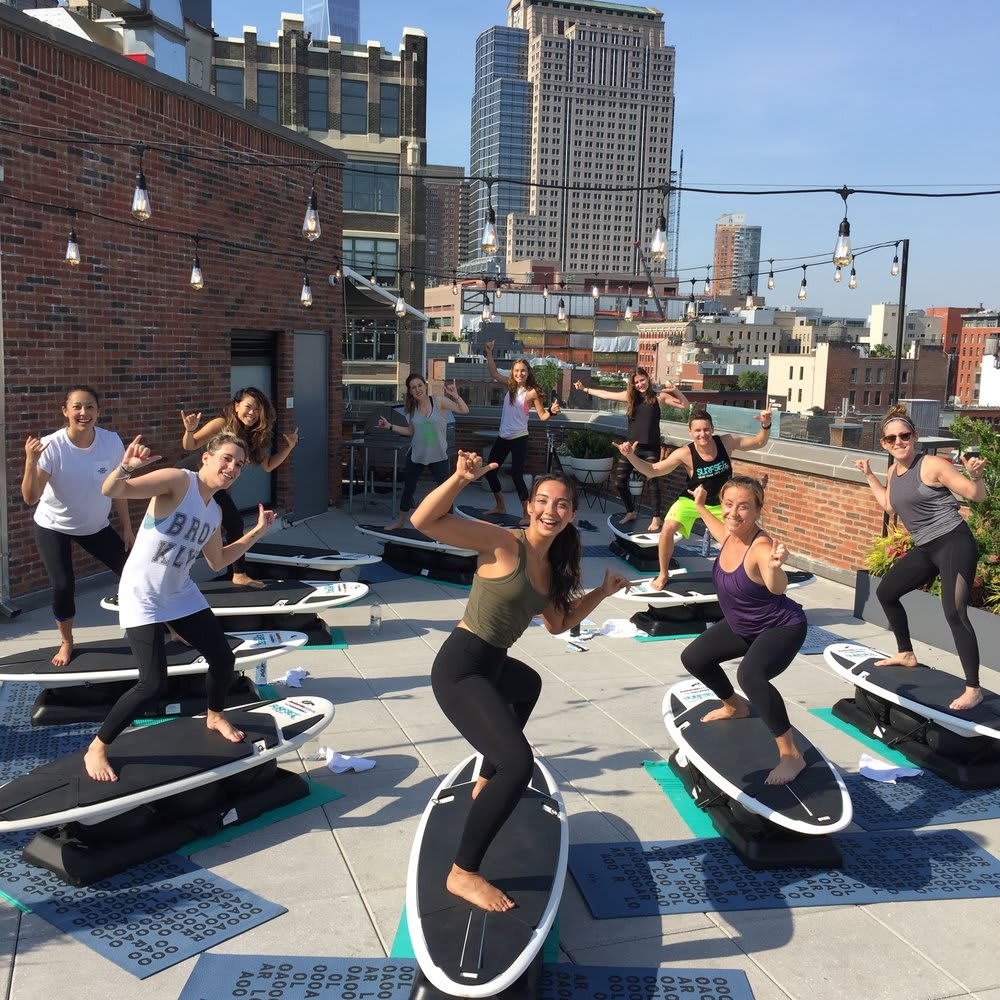 SurfSet® New York City specializes in total body workouts inspired by one of the world's most athletic sports – surfing! You will work similar muscles and skills used surfing in a fun, core-focused workout that will challenge you from head to toe!

With a custom-made surfboard designed to mimic the instability of being on water, you will increase your stability, enhance your cardio capabilities and strengthen your body (especially core) in the most effective, functional ways possible.

SURF & SHORE Classes: These are surfboard and mat-based classes. These circuit-based classes focus on cardio and strength intervals with workout stations that incorporate different beach tools – from our signature surfboards to sand weights to volleyballs.



SHARE THIS STORY